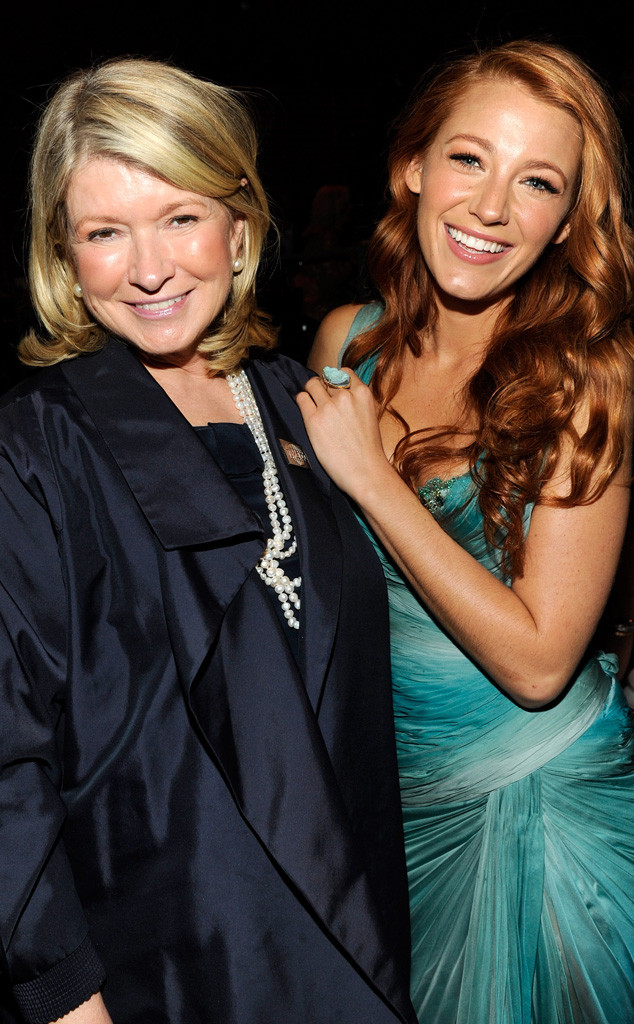 Kevin Mazur/WireImage for TIME
Ever since Blake Lively launched her lifestyle website, Preserve, the comparisons have been flying.
Goop goddess Gwyneth Paltrow is the obvious comparison, but she's not the golden-haired icon Blake aspires to be. That would be the one, the only Martha Stewart.
Blake sang the praises of Martha in the August issue of Vogue, gushing, "I've only ever found her to be completely generous and kind. She's one of those people who connect people with each other. She's there for you."
The 26-year-old actress also credited Martha for saving her wedding. "She called her friends who have a home in South Carolina and set us up at the most amazing getaway," said Blake to Vogue. "This is the day of our wedding!"