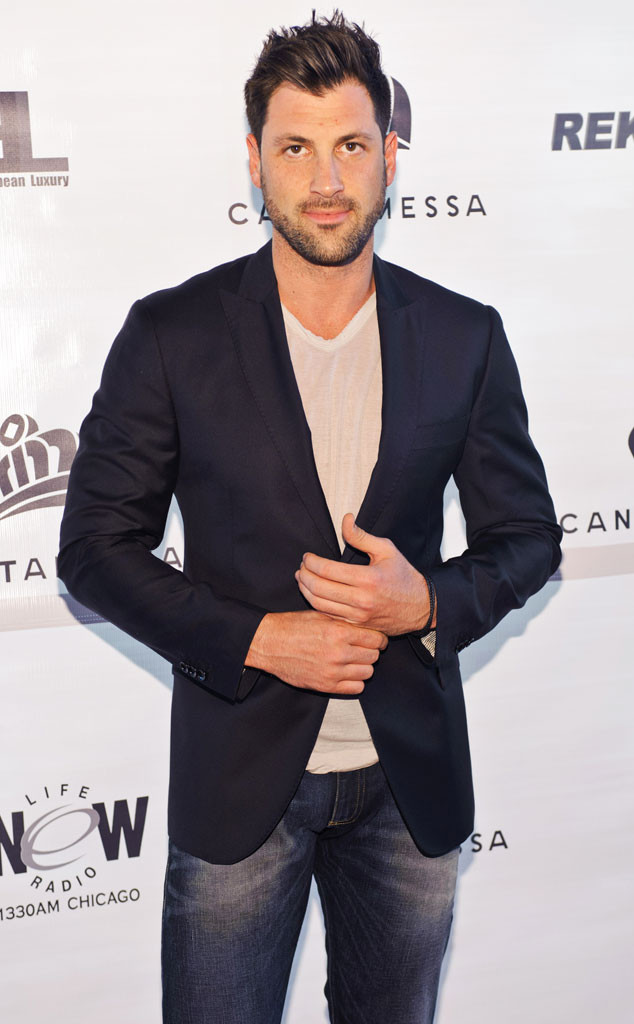 Timothy Hiatt/Getty Images
Dancing With the Stars will be down at least one Chmerkovskiy on the dance floor. Maksim Chmerkovskiy confirmed on the Tuesday, July 29, edition of The View that he will not return to the ABC series as a professional dancer. But that doesn't mean he won't return at all.
"I'm done dancing," Maks said on The View before quickly clarifying that he was done with Dancing With the Stars as a dancer. "I feel like it's time." The crowd erupted after he announced his departure. Maks claimed he didn't want to a "Lebron the announcement" moment, but just wanted to clear up the limbo factor. "I loved the experience," he said.
"When I came back to the show, it was not the same…I was different, probably…When I came back, I saw this amazing talent, Val [Chmerkovskiy, his brother] included…I looked at it and thought they can do much more and better, I was taking up a huge spot," he said of his decision to leave.
Host Sherri Shepherd clarified that Maks is done as a pro dancer on DWTS but may return in another capacity.