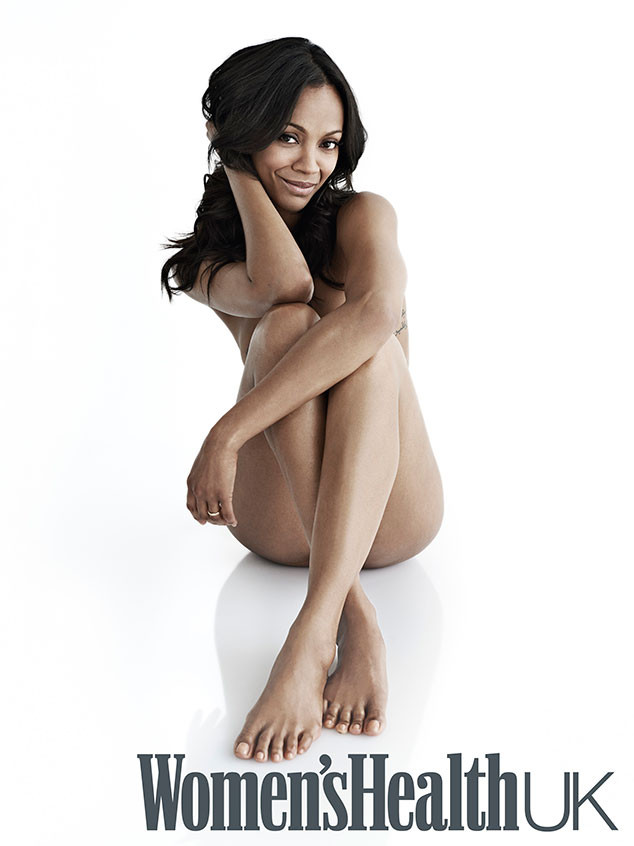 John Wright/Women's Health
Before her baby bump became visible, Zoe Saldana stripped down to pose for Women's Health U.K.'s naked issue. The September 2014 edition of the magazine, which celebrates the launch of its inaugural Body for Life campaign, shows the stunning Guardians of the Galaxy star embracing her sultry side.
Lately, the actress admits, "My body is less toned. I do look in the mirror and see things I don't want."
Saldana adds, "My first reaction is I breathe and I think, 'I'm a woman. I'm 36. My body is changing.'"
Even so, the pregnant actress says she's "exactly" where she should be. "I do feel beautiful in a way that even when I was working out a whole lot, I sometimes didn't," she says. "Because there have been times that I was really slender and I didn't like that I sometimes looked a little too muscular and flat chested—you'll never be completely happy, so at the end of the day it's like, 'F--k it. Just be happy, regardless.'"