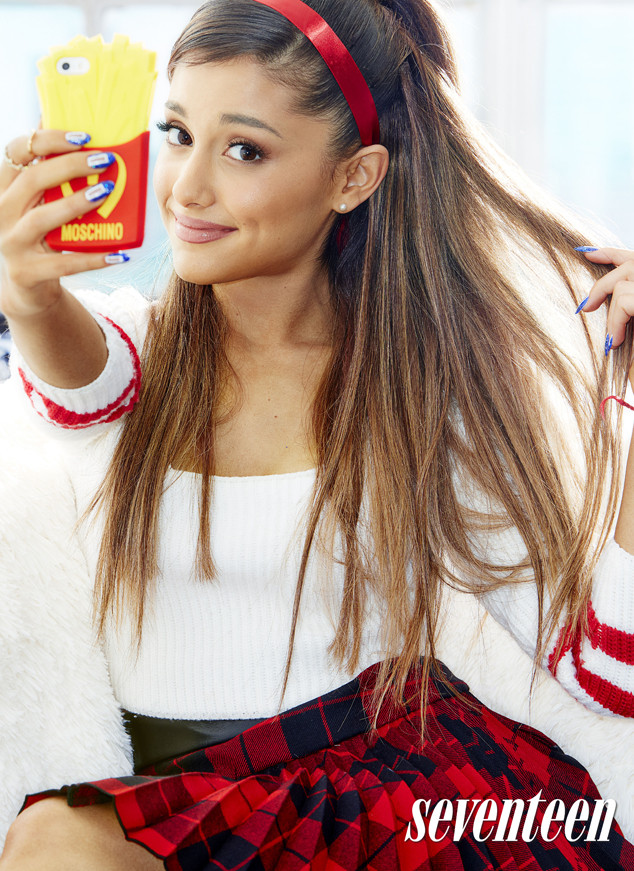 Kenneth Willardt/Seventeen Magazine
Ariana Grande is on fire. Her smash single "Problem (feat. Iggy Azalea)" soared to the top of the Billboard charts this summer, and she followed it up with another banger, "Break Free (feat. Zedd). And at midnight Thursday, Jessie J released the surefire hit song "Bang Bang (feat. Grande and Nicki Minaj)."
Though her Nickelodeon series Sam & Cat was canceled in July 2014 after just one season, Grande has never been more popular. She's definitely enjoying the fruits of her labor, but the 21-year-old singer has also been facing some tough times in her personal life. In the September 2014 issue of Seventeen magazine, Grande reveals that the hardest thing she's ever had to deal with is "falling out of touch with my dad."
"It's private, but it happened last year. It took me so long to be okay with it. The thing that got me there was embracing the fact that that I am made up of half my dad, and a lot of my traits come from him," she admits. "So much of me comes from my father, and for so long, I didn't like that about myself."
"I had to accept that it's okay not to get along with somebody and still love them," Grande says.