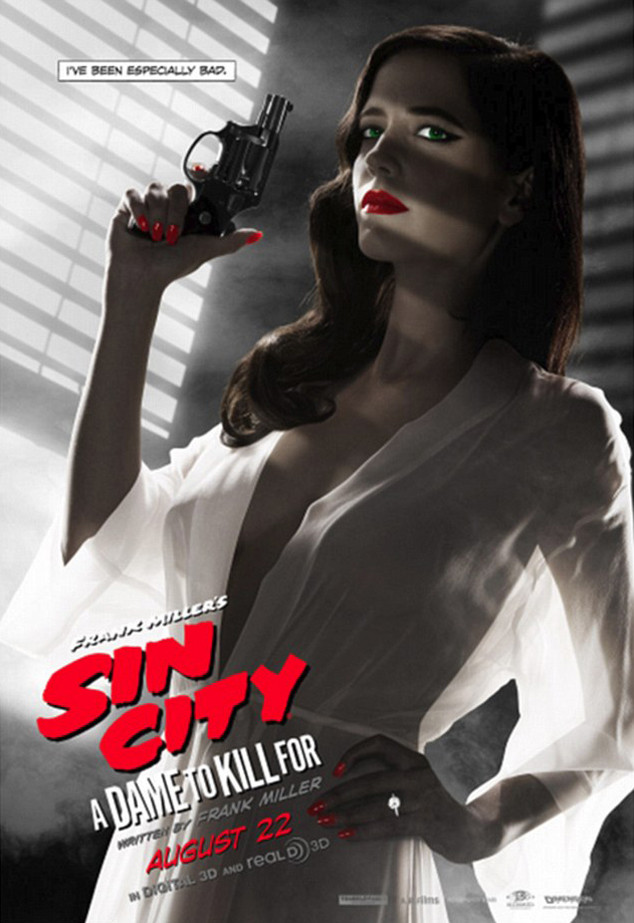 Dimension Films
One of Eva Green's most memorable outfits is causing controversy…again!
The actress is getting heat for the sexy look she pulls off in Sin City: A Dame to Kill For.
ABC believes the sheer white robe worn by the actress in movie trailers and teaser posters makes her "appear to be naked" in two quick scenes. As a result, the network has rejected the trailer from airing on its stations.
Their decision comes after the Motion Picture Association of America decried a similar poster featuring Green's sexy look.