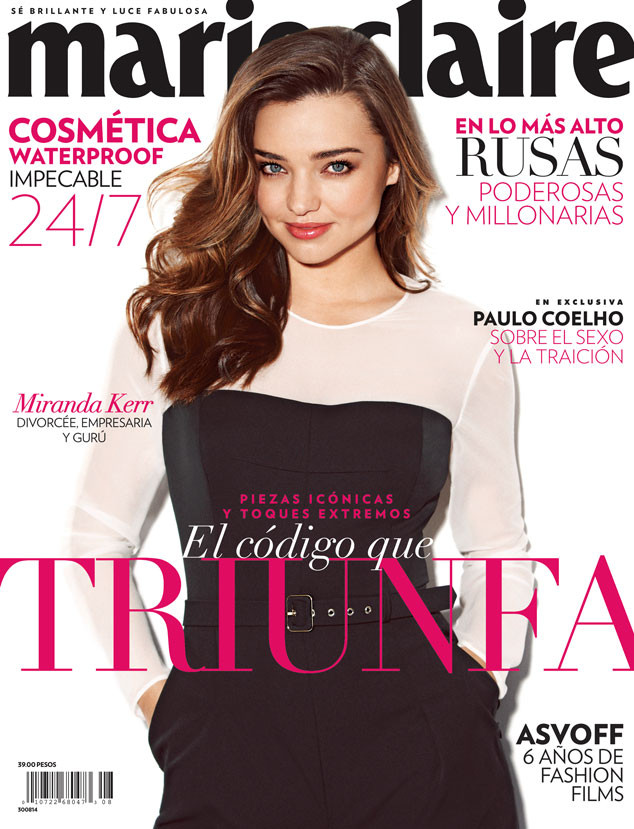 Marie Claire Mexico
Miranda Kerr firmly believes that women should get in touch with their unique, individual selves—but they should also stick together!
"What I'm trying to encourage, specially within young women, is for them to celebrate individuality, embrace their authenticity and really feel like they don't have to fit into certain type of box," the model and author of the books Treasure Yourself and Empower Yourself says in the August issue of Marie Claire México y América Latina, featuring Kerr on the cover and due out Thursday.
"Everyone is so different and we need to stand together and empower each other as women to be the best versions of ourselves that we know we can be. To achieve that, we need to feel our best, so we should motivate each other to eat healthy and expand on things we love doing. Some people are more intellectual, some people are really funny, whatever it is, we all have something unique to bring to the table.
"So, find what it is that you're passionate about, be true to your beliefs and don't feel that you have to be anything but yourself."