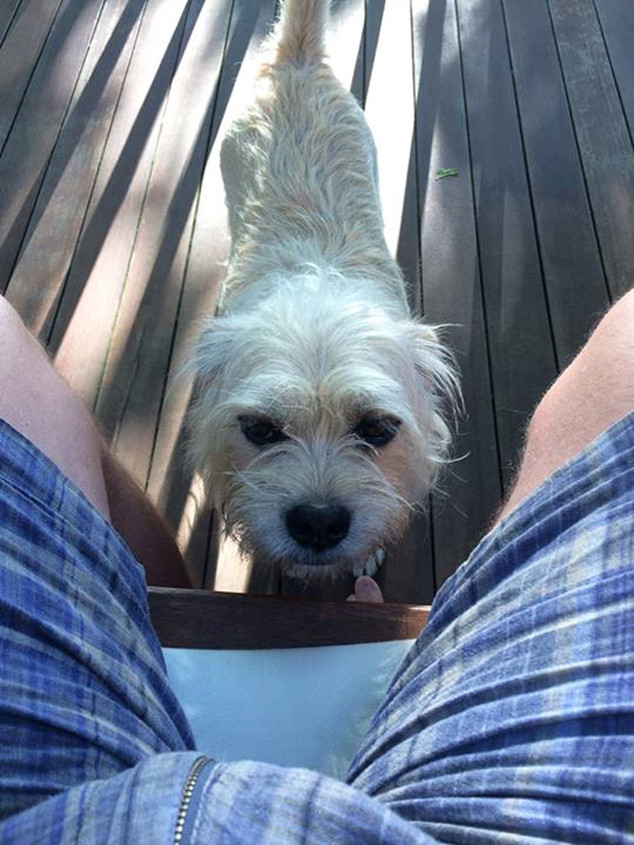 Facebook
Not only does Chris Meloni have the "Best Ass in Primetime," but he also has an attention-grabbing crotch...well, at least to the dog.
The former Law & Order: SVU star shared a hilarious photo of the family pup staring at Meloni's junk (basically doing what a lot of us wish we could do without being creepy) on his Facebook page. He captioned the funny pic, "I will stare at your genitalia until u feed me.... #dogpsychology."
We're guessing Meloni got up and fed his furry friend, because there were no subsequent reports claiming he'd lost his member (because he would have. That dog's eyes are very intense).