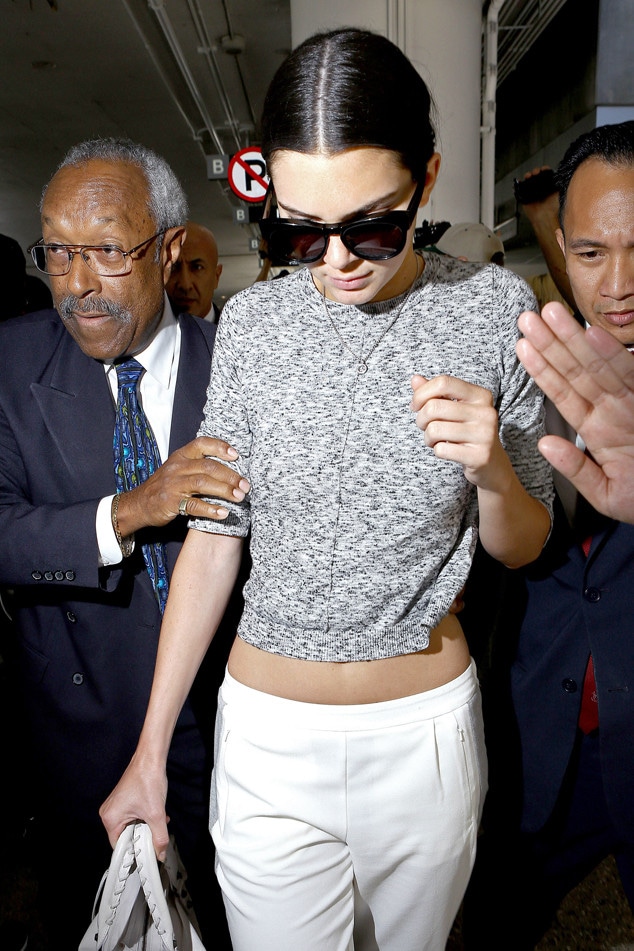 EVGA/AKM-GSI
While being a reality-TV star has certainly opened many doors for Kendall Jenner over the years, the 18-year-old says that there's at least one door she needed to find the key to all by herself.
"I was like, 'You know what? I want to be high fashion. I want to be taken seriously...People think that this just came to me. But it didn't," the Love cover girl told the magazine, per an excerpt obtained by The Cut. 
Asked whether being part of a famous family helped open those doors, Kendall said that in actuality it was quite the opposite.
"What I have has almost worked against me," she explained. "I had to work even harder to get where I wanted because people didn't take me seriously as a model. Because of the TV show.
"I went on castings and some people weren't feeling me because of my name. But it was great when people didn't recognize me. I was like, 'Thank you. Please don't recognize me.'"
Having since walked runways for the likes of Chanel and Marc Jacobs, causing supermodel-level attention by flashing her nipples at the latter, she can consider her mission accomplished—but Kendall will not be resting on her laurels (or famous name) anytime soon.
In fact, it sounds as though she really wants to do this on her own.
"[Kim Kardashian] was invited to a lot of the shows that I was in," Kendall recalled. "She called me before and was like, 'Hey, I was invited to the show, I just wanted to let you know. Do you want me to come?' and I was like, 'No.'"
The siblings did join the "Balmain Army" together during Paris Haute Couture Fashion Week  last month, so no hard feelings.
"She had to work extra hard to gain this respect and to fight for people to see she's serious," Kim told Love. "Marc Jacobs gave her a real shot and treated her like any other model. He believed in her and opened the door for her. Then Riccardo and Karl gave her a chance and she has proven that she is the real deal. Her hard work paid off, and that makes me so proud."
"To be honest, this is exactly what I wanted to be," Kendall told E! News last month. "I was always looking up to supermodels, they were, like, my superheroes."
Don't miss all the family fun and drama on new episodes of Keeping Up With the Kardashians, Sundays at 9 p.m. on E!