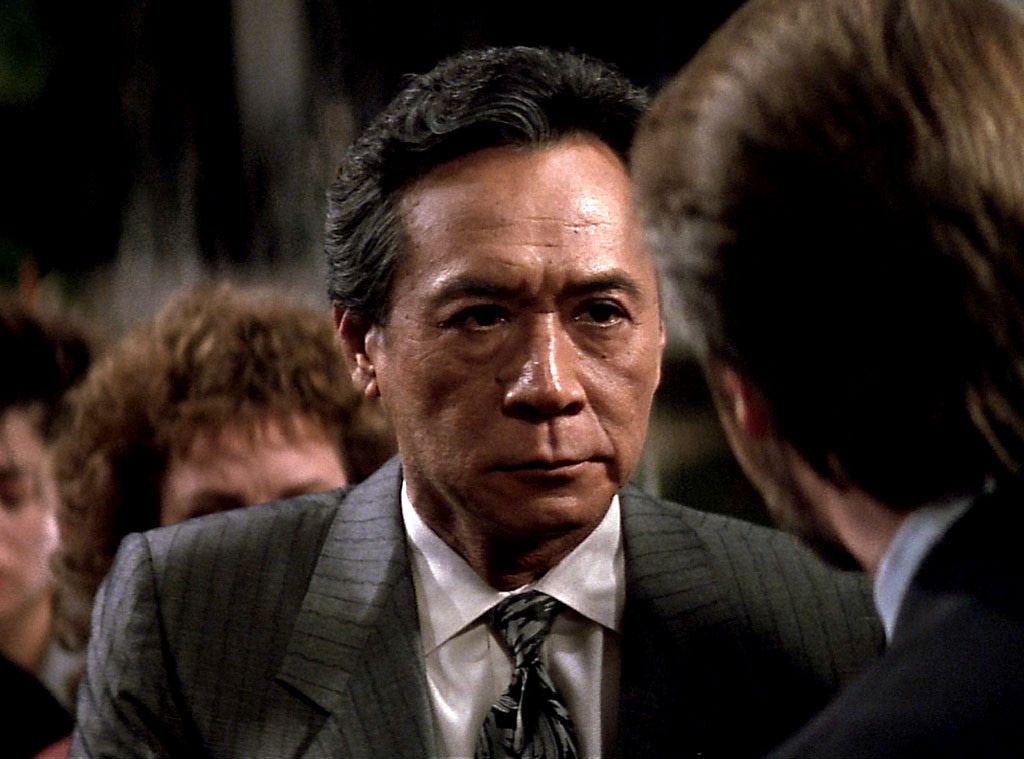 20th Century Fox
James Shigeta started off by conquering the American Idol of his day.
The singer and character actor won first place on the 1950s staple The Original Amateur Hour, and that proved to be a launching pad to both big- and small-screen stardom. 
Shigeta, whose long career allowed for memorable appearances in the likes of the 1961 musical Flower Drum Song and then 1988's Die Hard, has died. He was 85.
"It is with great sadness that I report the loss of my long time friend and client James Shigeta," his agent said in a statement to E! News Monday. 
"James was the biggest East Asian U.S. star the country had known. He filled both A-movie starring roles and TV guest appearances with the same cool and classy style. James starred  in Ross Hunter's glitzy production of Rodgers and Hammerstein's musical Flower Drum Song, A Bridge to the Sun  and Die Hard.  
"James passed peacefully in his sleep, July 28, 2014, at 2 p.m. The world has lost a great actor. Sadly, I lost a dear friend."
Born in Honolulu, Shigeta studed acting at NYU but joined the Marines and served during the Korean War, entertaining troops. He actually became a recording star in Japan first, despite not knowing a word of Japanese when he first arrived.
He made his big-screen debut in The Crimson Kimono in 1959 and shared the 1960 Golden Globe for Most Promising Newcomer with George Hamilton, Troy Donahue and Barry Coe. The following year, his song-and-dance background landed him the role of Wang Ta in the feature adaptation of the Broadway hit Flower Drum Song.
Shigeta worked steadily in TV, making appearances on now classic series such as Perry Mason, Mission: Impossible and Hawaii 5-O, and also was a familiar character actor in movies, costarring in the 1966 Elvis Presley musical Paradise, Hawaiian Style and the 1973 dystopian musical Lost Horizon.
In 1988, he played ill-fated executive Joseph Takagi in Die Hard, who refuses to give up the security code to the under-attack skyscraper's bank vault and pays the price at the hands of Alan Rickman's villainous Hans Gruber. 
Shigeta provided the voice of General Li in the Disney animated hit Mulan, and his final feature appearance was in the 2009 indie comedy The People I've Slept With.
Information about survivors wasn't immediately available.