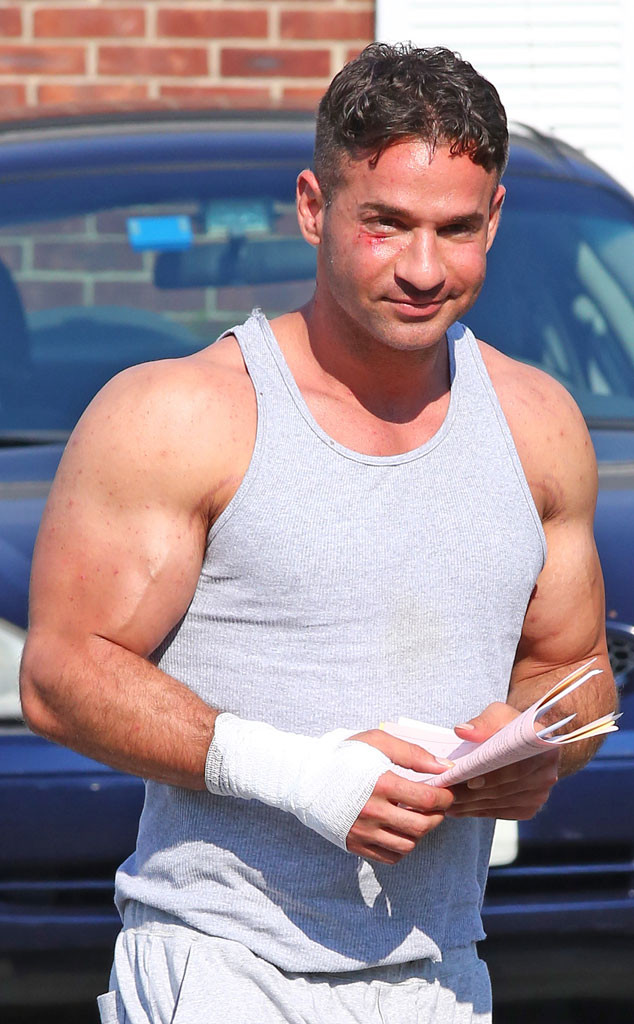 Lenny Abbot / Splash News
Mike "The Situation" Sorrentino is ready to work on his anger issues.
The 31-year-old Jersey Shore star has agreed to complete 12 weeks of anger management classes in his court case stemming from his tanning salon assault arrest back in June.
New Jersey's Middletown Township court tells E! New that while there's been no plea deal made in the case, Sorrentino agreed to do three months of anger management. After the 12 weeks, Sorrentino is scheduled to return to court to face a judge. No date was set yet for his return to court. His case is still pending and there was no resolution.