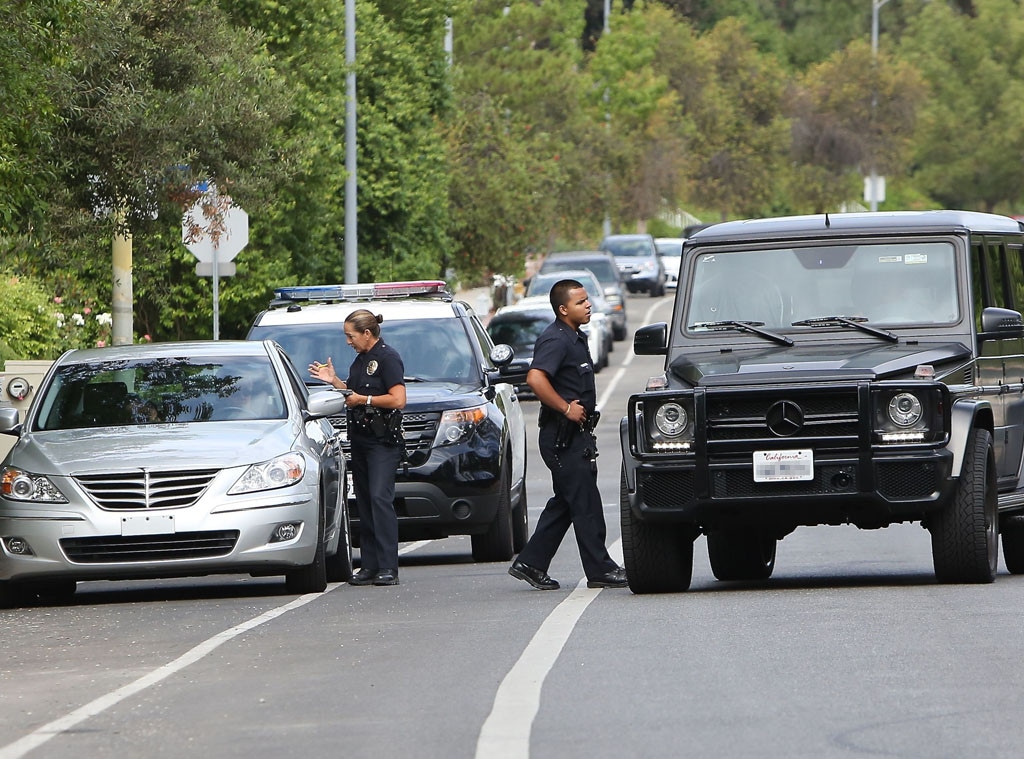 X17online.com
Let's not jump to conclusions!
Kim Kardashian took to Twitter to clear the air about her run-in with police this morning in Calabasas, Calif.
Photos show the E! reality star stopped on the side of the road in her Mercedes SUV while she spoke with cops through the passenger side window.
Media reports immediately began reporting that the 33-year-old brunette was pulled over, but it looks like things aren't always as they seem.
Kardashian tweeted, "There's this pic online of me talking to cops telling them I'm being followed by a crazy driver BUT…The headline reads I AM the one getting pulled over…NOT TRUE."
She added, "All of the paparazzi got pulled over instead."
This isn't the first time that North West's famous mama has voiced her frustrations over photographers' unsafe driving around her.
Last year, when she was pregnant, she took to social media to vent about a particularly frightening incident.
"I wouldn't let the paps get a pic of me today & they threatened my life & said if I continue to block shots that they will make my world dangerous to live in!" Kardashian said on Twitter.
"How dare they threaten my life & unborn child! This has gotten way out of control!"
She went on to tweet, "Let me enjoy this last month of pregnancy please without threats & being scared to leave my home."
And just a week prior, Kim and sister Khloé Kardashian captured yet another "unsafe" encounter with a photog on Keek.
Tune-in for a brand-new episode of Keeping Up With the Kardashians next Sunday at 9 p.m. on E!