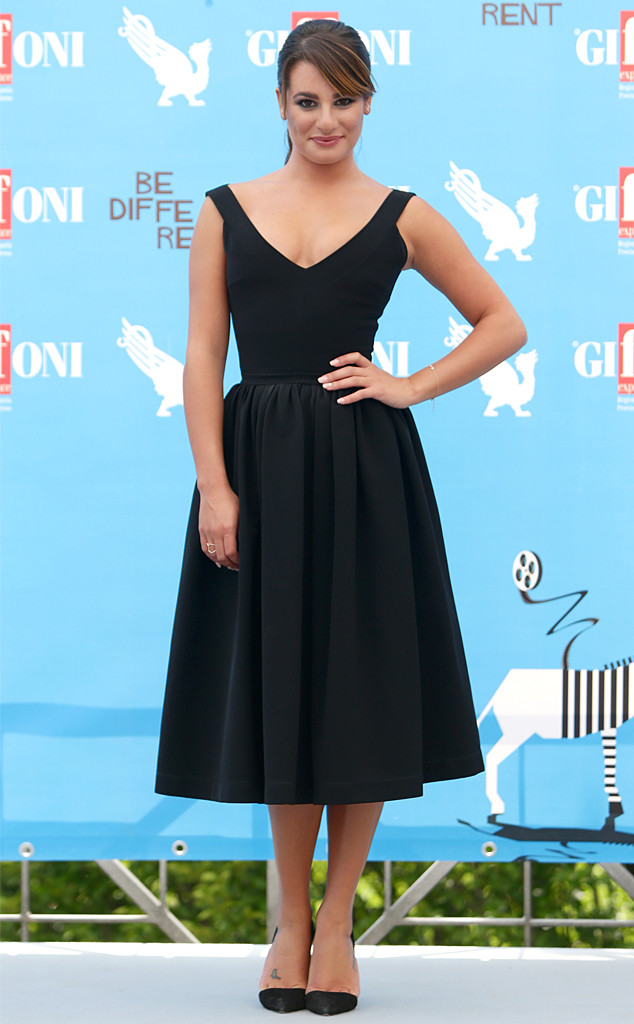 Stefania D'Alessandro/Getty Images for Giffoni Film Festival
Lea Michele is trading in the glee club for a biker gang on Sons of Anarchy. The Glee star tweeted the news that she'd be appearing the final season of the FX drama with a guest role.
"I'll be appearing on an episode of my favorite show @SonsofAnarchy! Thank you so much @Harparbar & @sutterink #SOAFX," she tweeted and included a photo. The people she thanks included Paris Barclay, a director on both Sons of Anarchy and Glee and SOA creator Kurt Sutter.
Michele will play Gertie, "an empathetic truck stop waitress and single mother, who connects with Gemma during a difficult time," a rep for FX told E! News.