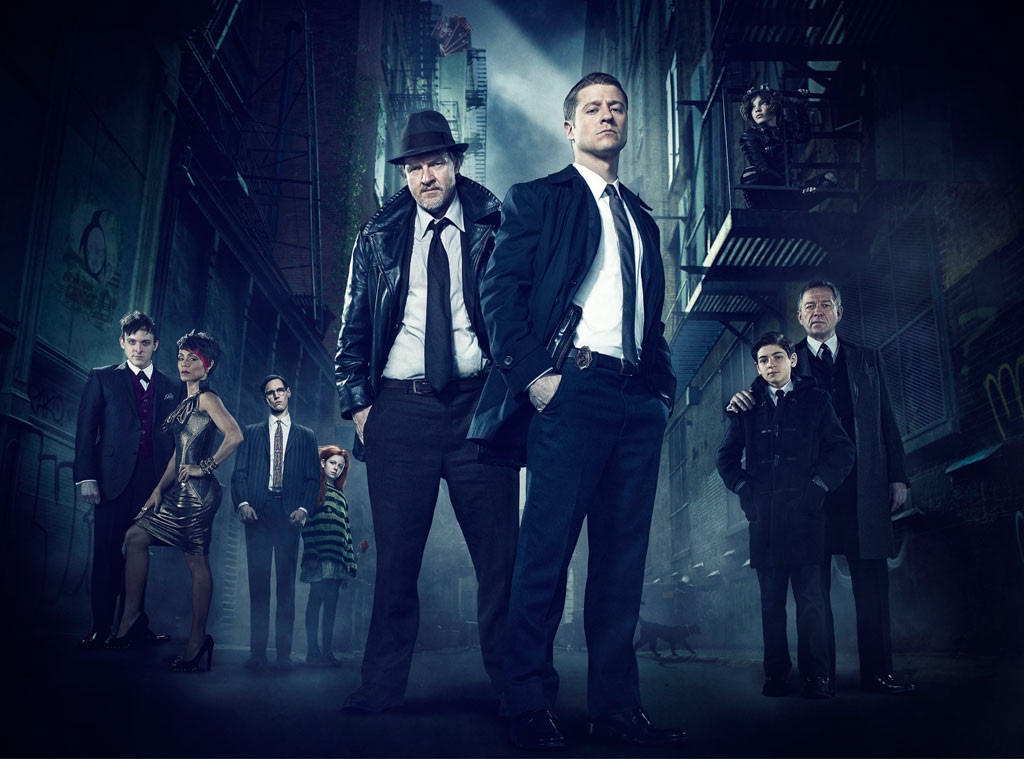 FOX
Best. Cab. Ride. Ever.
Wanting to keep the citizens of San Diego safe, Fox's buzzed-about new series Gotham partnered with Uber to have custom police cruisers escort fans around and some lucky passengers received the best surprise ever: star Ben McKenzie as their personal Alfred!
That's right, Gotham's very own Detective Jim Gordon decided to take some time out of his seriously busy Comic-Con schedule to act as chauffeur and we've got the exclusive video. Warning: It's the cutest thing you will watch this week, so prepare to live in a state of slight disappointment for the next four days.
So how do the unsuspecting passengers react when they get into their taxi only to have McKenzie say, "Welcome to Gotham, you guys"? You'll have to press play on the exclusive clip above to find out!
Fortunately, their ride-along with McKenzie wasn't spoiled by one of Gotham's four main baddies: Penguin, Catwoman, the Riddler or Fish Mooney (the series' sole original character), all of whom are major parts of the series. But fans shouldn't expect to see a lot more of Batman's iconic villains introduced throughout the first season, as executive producer Bruno Heller said, "We'll be far more careful with how we roll out the villains and in what way...You have to front-load the pilot with the best that you've got. You have to open big."
Gotham premieres Monday, Sept. 22, at 8 p.m. on Fox.