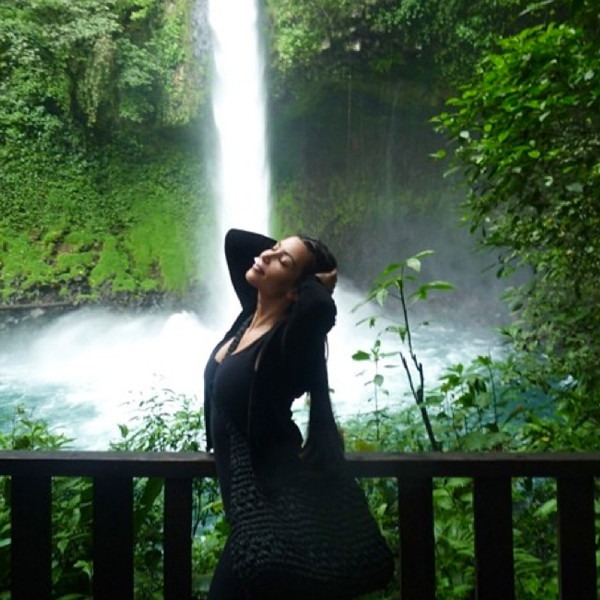 Instagram
If this isn't paradise, we don't know what is!
Kim Kardashian and Kanye West are enjoying a whole lot of sun and relaxation at Casa Aramara, the only 5-star private residence in Punta Mita, Mexico. And as it turns out, their temporary vacation home is nothing short of fabulous.
E! News has learned the vacation rental, which starts at $15,000 per night, features 12 bedrooms and 13 bathrooms.
Guests can enjoy world-renowned international cuisine—including fresh fish and seafood offerings—from 5-star executive chefs at every meal.
And we can't forget about the two spacious pools that are steps away from a private beach. Impressive, right?
So are Kimye having a great time? It certainly looks like it!
In the past couple of days alone, Kim has been able to sip drinks with friends, eat breakfast right on the beach and perfect her already impressive tan.
"Heaven on earth!" Kim Instagrammed from her vacation. "Thank you @RealJoeFrancis for letting us stay at Casa Aramara!"
And in true Kim fashion, no vacation would be complete without a bikini selfie. "Last day to get my tan in..." Kim Instagrammed while lounging by the pool.
We're more than just a little jealous of this summer trip. Enjoy the rest of your stay, Kimye!
- Reporting by Senta Scarborough
Tune-in to the brand new Keeping Up With the Kardashians this Sunday at 9/8c on E!