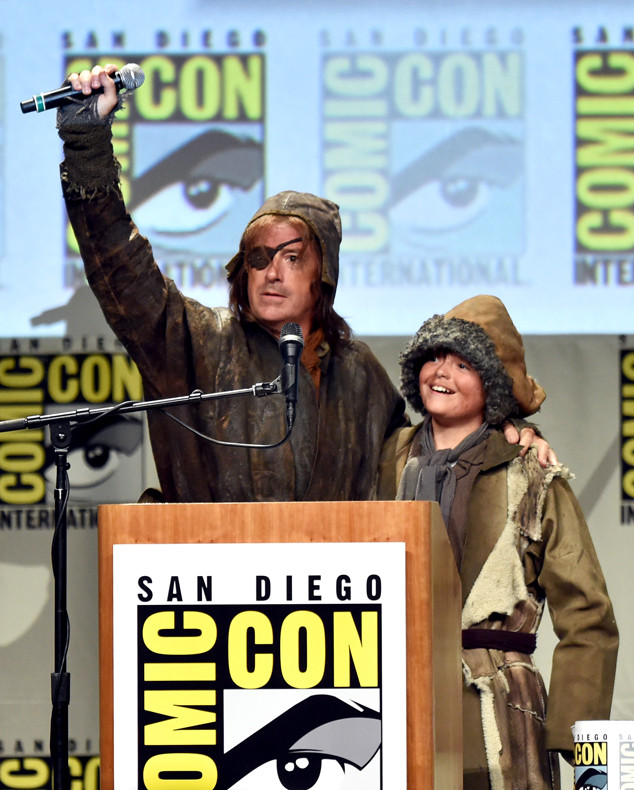 Kevin Winter/Getty Images
So now we're really sure Stephen Colbert is a fan of The Hobbit.
The late-night host delivered quite the surprise Saturday afternoon when he showed up at San Diego's Comic-Con to host The Hobbit panel. Chris Hardwick was scheduled to moderate but was more than happy to pass on the hosting duties to his friend.
While many fans were ecstatic to see Colbert, others were simply shocked to see him dressed as a lake-town spy.
"I can't believe I get to do this," Colbert said in a video that aired moments before he took to the stage with his son.