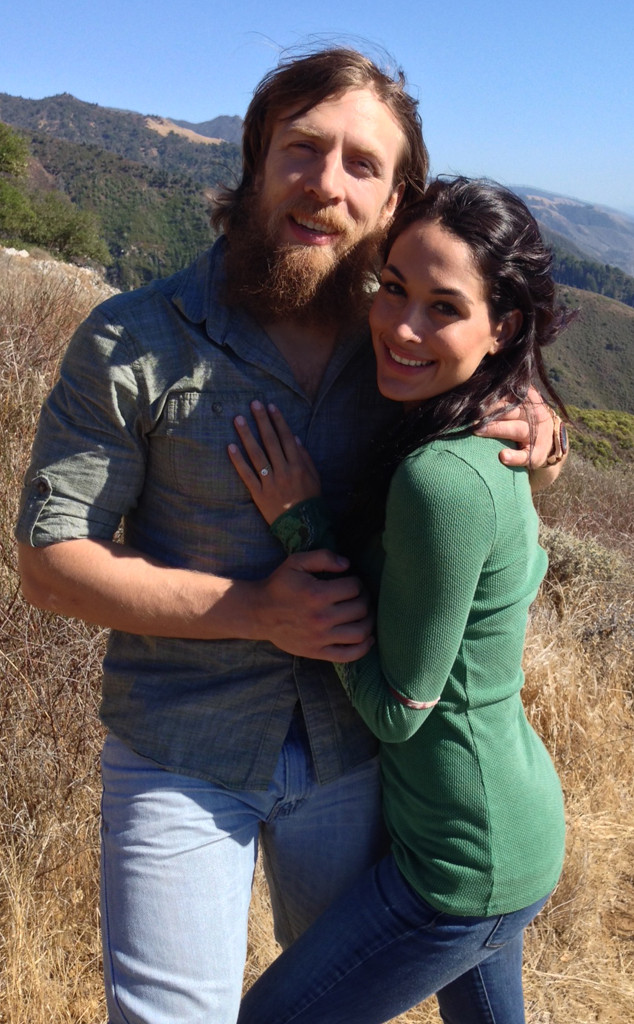 These guys didn't know what they were getting themselves into.
E! News has confirmed that former WWE World Heavyweight Wrestling Champion Daniel Bryan's skills in the ring came in handy recently, when he chased down a burglar that broke into his home that he shares with wife and Total Divas star Brie Bella.
"On July 24, 2014, at approximately 7:00 p.m., Phoenix Police officers responded to a call of two suspicious males in a neighborhood in the Arcadia Area," Sergeant Tommy Thompson tells E! News. "As officers were responding to the area, Bryan Danielson and his wife were pulling into their carport when they saw the door that leads to the house from the carport start to open. Two suspects ran out of the house and fled on foot."
And then things got good. "Mr. Danielson, who was the former WWE World Heavyweight Champion, chased the two men."