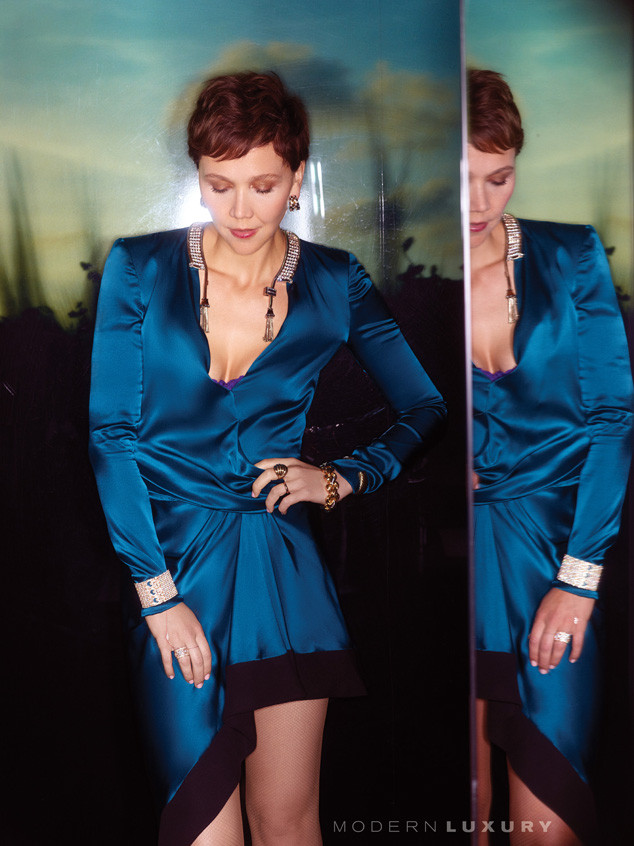 Warwick Saint
Maggie Gyllenhaal is a busy working mom—and she wouldn't have it any other way.
The actress, 36, covers Modern Luxury's August issue of Angeleno, where she gets candid about her happy home life with husband Peter Sarsgaard, 43, and their two daughters, Ramona, 7, and Gloria, 2.
"Being a parent, you have to sacrifice things, and you have to ask your kids to sacrifice things," says the star, who lives in Brooklyn. "If you are Brad Pitt or Angelina Jolie, you can have that power to say, 'Yes, I want to do that movie, but I need to wait until July,' but we don't. So both of us have had to sacrifice things we wanted to do many times. But that's what it means to be in a family and be in a relationship."
Over the years, Gyllenhaal and Sarsgaard co-starred in two off-Broadway Chekhov adaptations. Was it the couple's goal to star in the same projects? "We just happen to enjoy working together," Gyllenhaal tells the magazine, "but I also think our similar artistic sensibility is part of what excites us romantically."