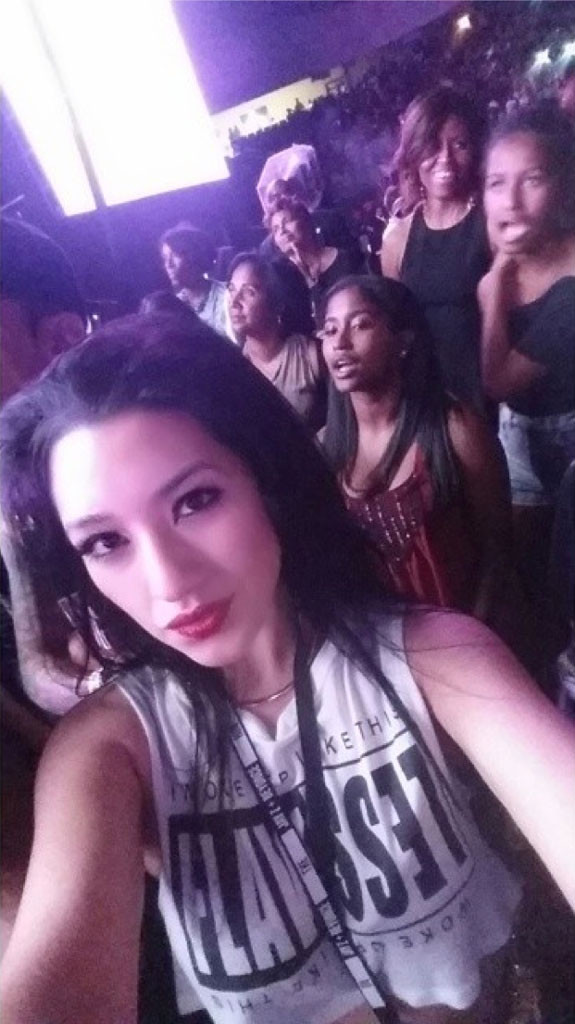 Courtesy: _yeseniaherrera/Instagram
Safe to say Michelle Obama and daughters Sasha and Malia are crazy in love with Beyoncé's music.
The first lady and her two gorgeous girls attended Queen Bey and hubby Jay-Z's On the Run concert last night in Chicago while President Barack Obama was busy visiting California.
A sneaky Instagram user snapped a shot of the trio while posing for a selfie, and clearly, Michelle, Malia, 15, and Sasha, 12, are enjoying the power couple's performance.
The FLOTUS showed off her toned arms in a simple sleeveless ensemble, while her daughters were also dressed casual for the occasion.