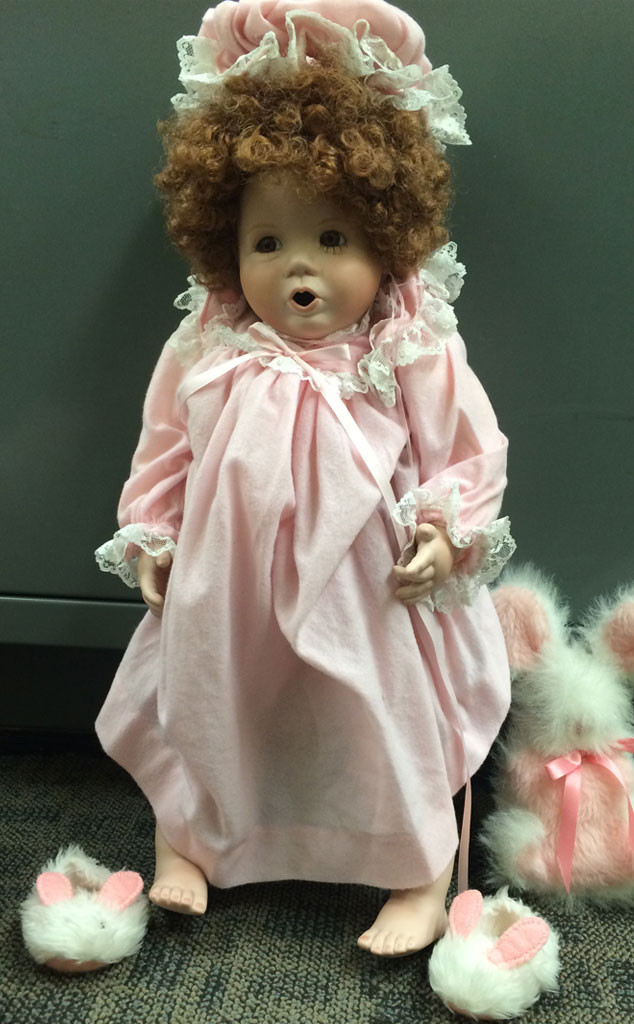 Orange County Sheriff's Department
Like a scene out of ABC Family's Pretty Little Liars, at least eight families were startled to anonymously receive porcelain dolls this month—many of them resembling the young girls they were intended for.
The collectibles were placed on the families' doorsteps without a note. "I'm actually thinking the worst, like someone creepy watching our children and I'm actually pretty scared about it," resident Mary Robin Baziak told NBC Los Angeles. "[Someone] found a China doll on her stop that looked like her daughter."
"It's really creepy and disturbing. As a mom with a daughter, it freaks me out," another neighbor said. "Hopefully it's a prank and not someone with very bad motives." According to KTLA, several of the girls, all around the age of 10, go to elementary school together. Initially, local investigators weren't sure if the dolls were intended as a prank or "if particular families were specifically motivated or targeted."