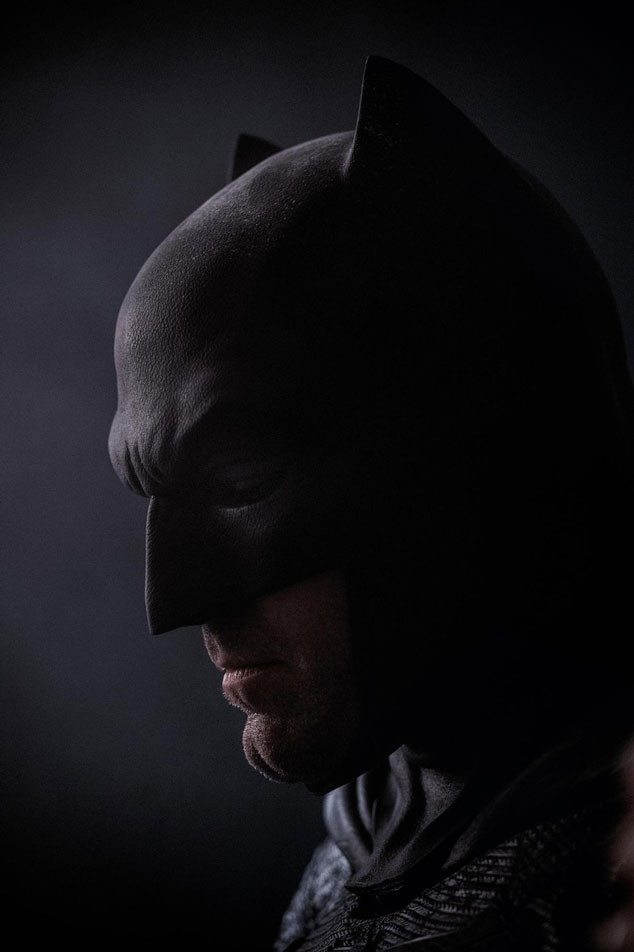 DC Comics
Ben Affleck is getting his tortured melancholy on.
He's pretty much all chin in this new photo released Thursday of Ben suited up as the Caped Crusader (or Batfleck, as some might say) in Batman v Superman: Dawn of Justice, but you can still see the furrowed brow and clenched jaw underneath the cowl that has been a must for any Batman post-Adam West.
DC Comics released the pic today both in honor of the film and the 75th anniversary of Batman, officially marked yesterday as Batman Day and to be celebrated all weekend at Comic-Con 2014 in San Diego, Calif.