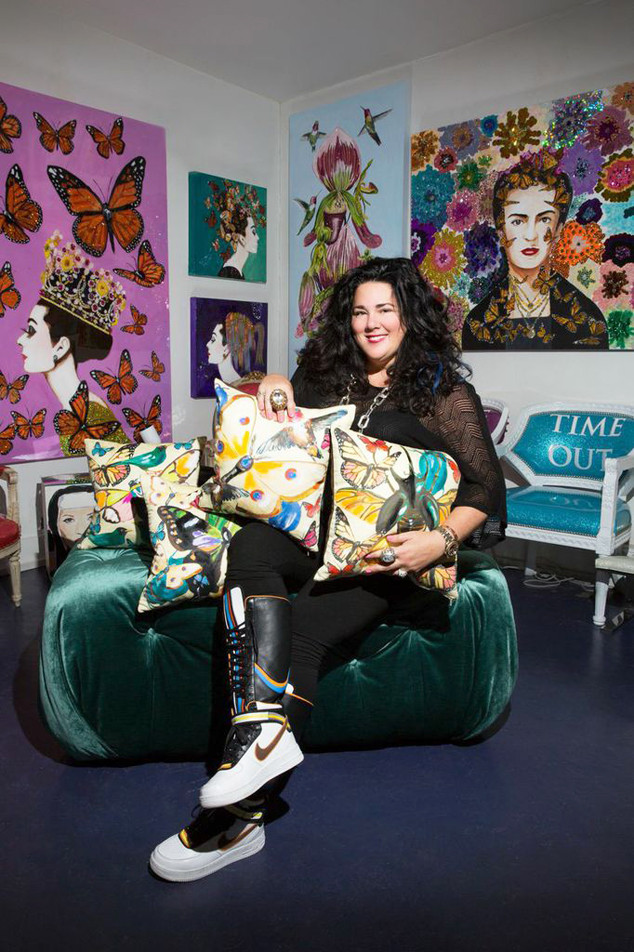 Alexandra Arnold
Collaborating on a capsule collection for Blake Lively's Preserve as the first featured artisan? Consider it a check on Ashley Longshore's list.
The New Orleans-based artist (and Lively's close friend) has a series of luxe, nature-inspired pillows featured on the newly launched lifestyle site. And this isn't Longshore's first high-profile collab—you'll find home goods, bags and more of her work available at Anthropologie as well.
But for Preserve, Longshore's beetle, bird and butterfly-adorned pillows are season-inspired works that reflect the delicate and rustic medley that characterizes the site. In her own words, Preserve is "an exploration of the beauty and uniqueness of products being made by Americans in America."
Longshore is opening up exclusively to E! News on all things art, interior decorating and Preserve. And for even more from Ashley Longshore check out her Instagram, and shop the capsule collection.