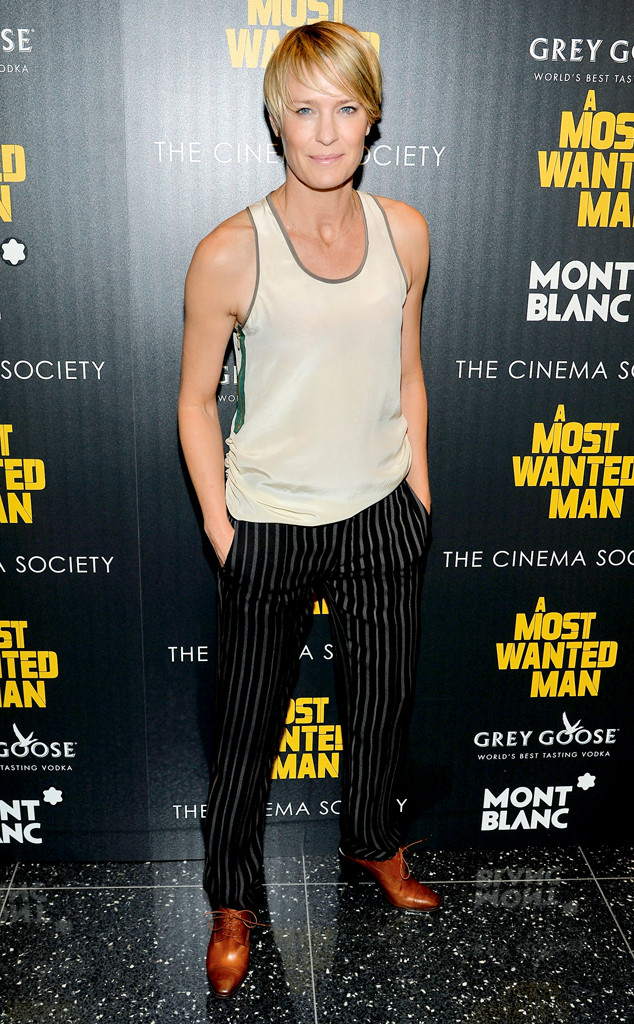 Dimitrios Kambouris/Getty Images
Okay let's start with the facts.
1. Robin Wright is ripped, therefore she looks killer in this tank.
2. There are no "rules of the red carpet" these days, therefore the Netflix star can wear whatever she damn well pleases.
But also 3. This getup looks an awful lot like what Johnny Depp would wear to this same event—minus a wildly over-sized gangster blazer, of course.