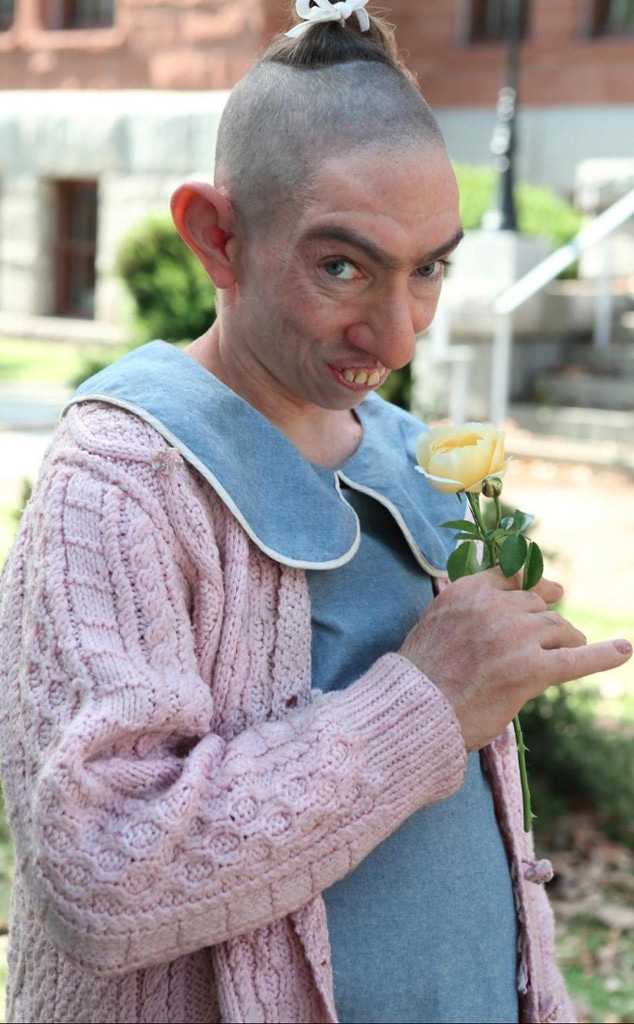 FX
American Horror Story: Freak Show is bringing back Pepper! A leaked call sheet from production in New Orleans revealed the return and Entertainment Weekly has confirmed that the Asylum character will appear in season four.

Naomi Grossman played the character in the 1960s-set American Horror Story: Asylum. Freak Show is set in the 1950s, so the timing works out. Co-creator Ryan Murphy reuses actors in the series, but this is the first time the characters are bleeding through seasons. This is you right now, right?
"We thought about it long and hard and we decided that it was interesting to do," Murphy told EW.
American Horror Story: Freak Show is set in Florida in the 1950s. Jessica Lange plays Elsa Mars, the owner of the one the last remaining freak shows in the country. Kathy Bates, Sarah Paulson, Angela Bassett, Evan Peters and Michael Chiklis are all members of her "freak show." Paulson will play conjoined twins, Bates a bearded lady, Bassett a woman with three breasts and Chiklis a strongman. Frances Conroy, Denis O'Hare, Emma Roberts and Gabourey Sidibe will also return for the new season. New faces include John Carroll Lynch, Matt Bomer, Patti LaBelle and Finn Wittrock.
Expect Freak Show to be scarier than last season's campy Coven.
"I have to say, Freak Show is really scarier...I read the script and I was having nightmares," Roberts told us.
American Horror Story: Freak Show premieres Wednesday, Oct. 8, at 10 p.m. on FX.