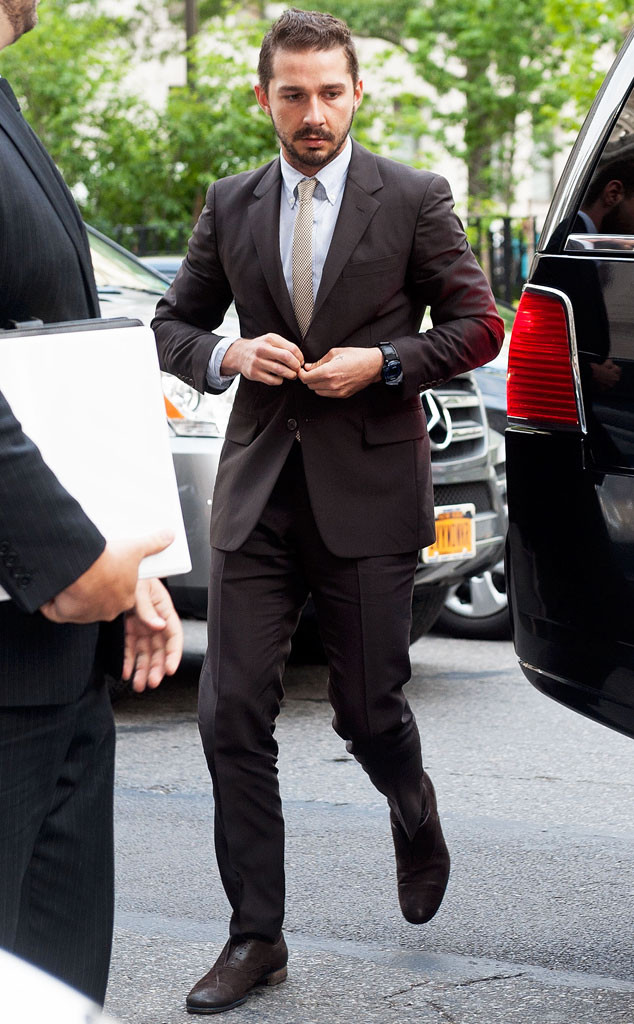 D Dipasupil/Getty Images
Shia LaBeouf arrived at a Manhattan court today to face multiple charges stemming from his June 26 arrest at a Broadway show.
The 28-year-old Fury star was arrested and charged with two counts of disorderly conduct, one count of criminal trespassing and one count of harassment after disrupting a performance of the Cabaret, starring Alan Cumming and Michelle Williams, at Studio 54.
The former Disney star, who traded in his usual scruffy appearance for a sharp brown suit, remained silent throughout the proceedings. He left the court room with his lawyer, G. Robert Gage, and declined to comment to the throng of reporters swarming outside the courthouse.
The Manhattan District Attorney confirmed to E! News that the prosecutor and Shia's attorney discussed a possible resolution to the case, but that there is currently no offer of recommendation at this time.