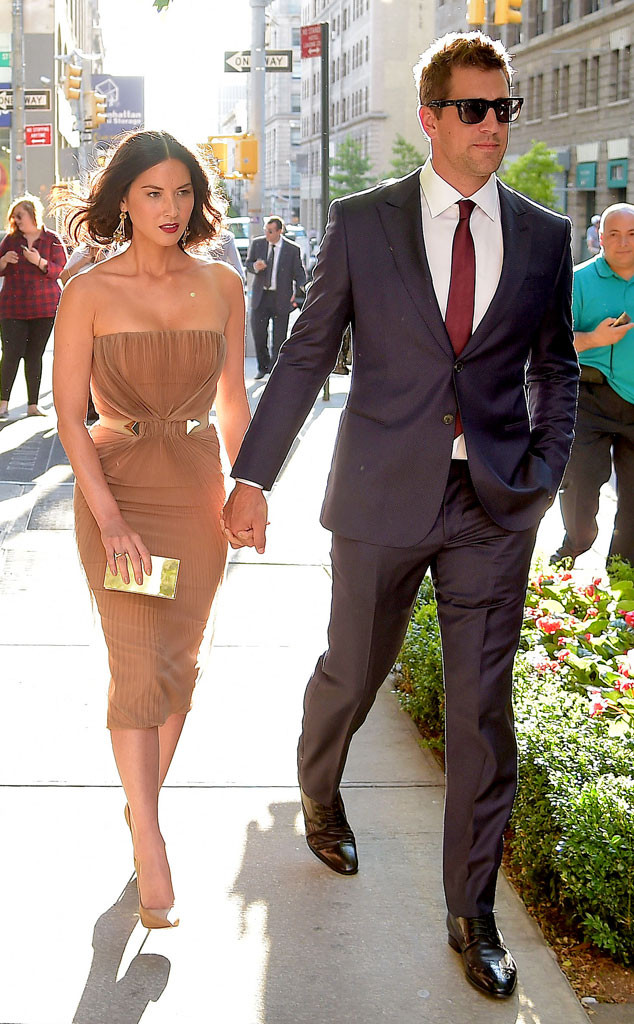 JD/FAMEFLYNET
Watching a fan's priceless reaction after a sweet celeb gesture never fails to make us smile.
Such is the case with this Green Bay Packers superfan, who received a gift from his brother only to discover that the personalized present was actually sent by none other than Aaron Rodgers and Olivia Munn.
Upon opening the gift, the fan cannot contain his excitement after he discovers the signed Aaron Rodgers jersey, exclaiming "He got it! He got it! Aaron Rodger's signed jersey!" as he cheers for the camera with a giant smile on his face.
And while it's pretty entertaining to watch the fan jump for joy like a little boy, his reaction only gets better after he discovers that the gift came courtesy of the football stud and his ladylove.