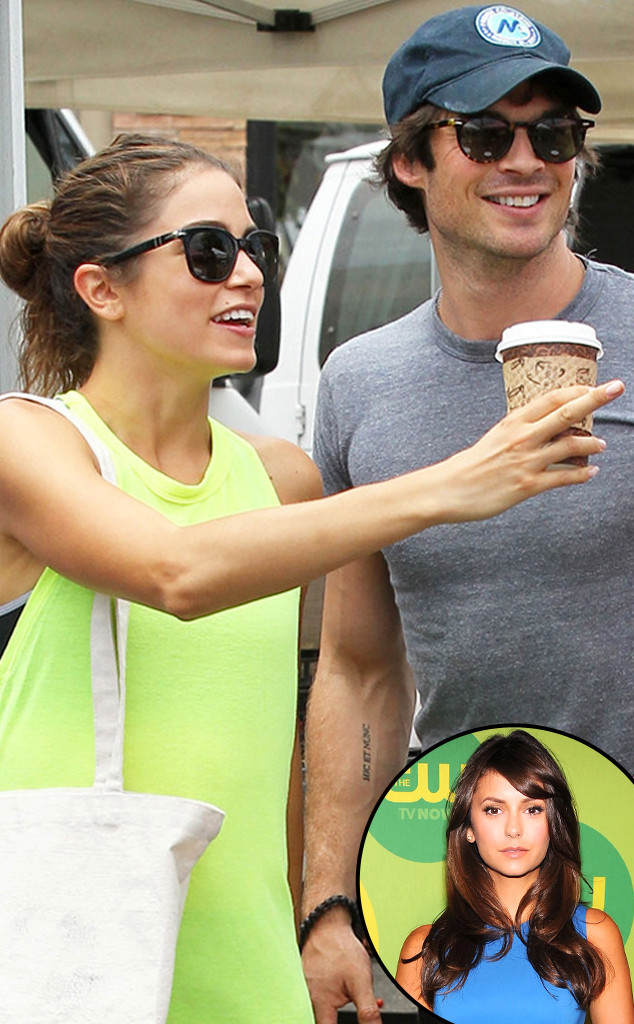 FameFlynet, Ben Gabbe/Getty Images
Ian Somerhalder is taking his budding new romance with Nikki Reed to Twitter!
The 35-year-old Vampire Diaries hunk took to social media today to give a shout-out to his new gal-pal after she asked friends to help her get a homeless dog adopted. "some one please give Kate a GREAT HOME!!!! PLEASE!" Somerhalder tweeted along with a link to Reed's profile.
Meanwhile, the 26-year-old Twilight actress posted a pic of an adorable dog on her WhoSay page, writing, "Hey friends. This is Kate. She needs a new home, and believe me I would take her if I could. I know this dog inside and out. She is the sweetest most lovey cuddly ball of mushiness. She has lots and lots of energy, and needs to be the only pet. She gets jealous and is a classic pit when it comes to cats, squirrels etc. She is great with all people and kids. Super submissive. Would love for her to go to a home close by so everyone can still visit. Email me if you or someone you know can adopt her. Thanks!"