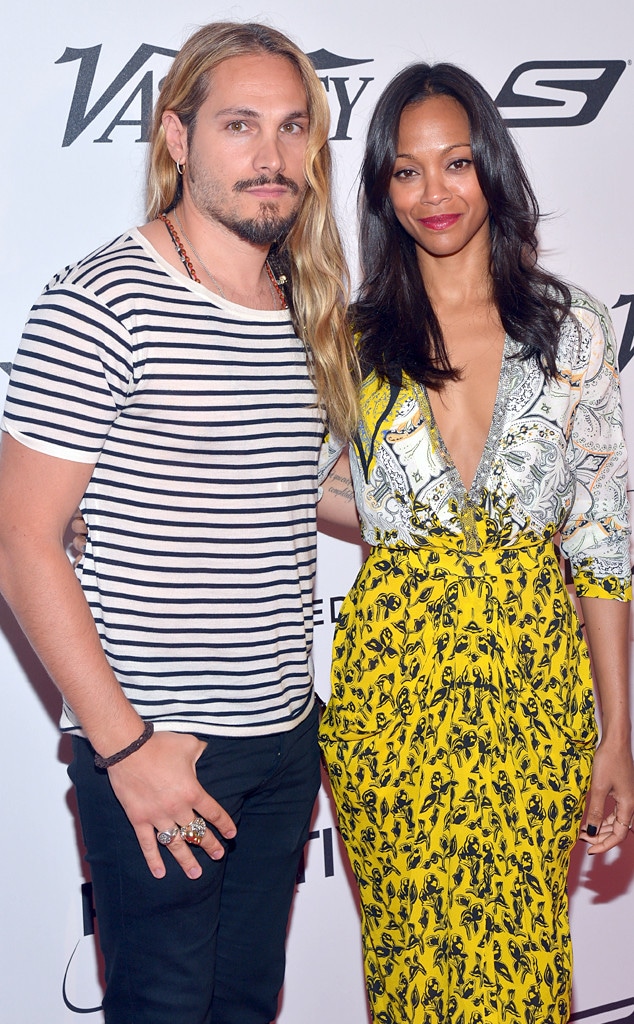 Michael Buckner/Getty Images for Variety
Zoe Saldana is opening up about her whirlwind romance with husband Marco Perego.
The Guardians of the Galaxy actress clarified a few of the rumors surrounding her relationship with the Italian artist in the latest issue of The Hollywood Reporter.
When asked if she only knew Perego for a few months before tying the knot in a secret ceremony last summer, Saldana cleared the air.
"No! I've known my partner for five years. I knew of his work. I knew of him. Then we met. And months later, we both made the decision to do what we both individually vowed never to do—to get married."
So why was the actress initially so against the idea of wedlock?
"Why get married?" she asked the reporter. "Because I believe in love? Because I don't want my kids to be called bastards? No. Those reasons are not natural to me. Maybe for tax reasons I would have done it."
Saldana continued, "As soon as we decided we were going to get married, we didn't wait. We did it three weeks later. That part was very, very quick."
You can say that again!
In Fashion's August 2014 issue, the 36-year-old also spoke about how she knew that Perego was the one.
"I met my partner when I was in really a beautiful place in my life," she shared. "It was like I found all my answers with him not in him. I was finding my answers on my own."