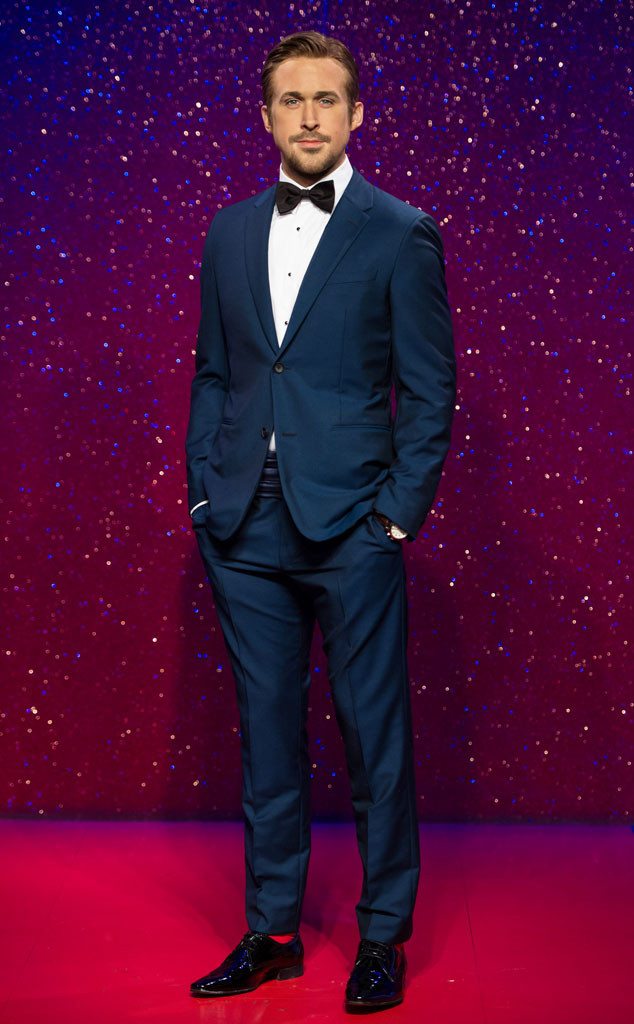 Ian Gavan/Getty Images
You know you're hot when your wax figure makes people swoon.
Earlier today, Madame Tussauds London unveiled their new Ryan Gosling waxwork, and the 33-year-old actor's likeness is still as hot as the real thing.
Gosling's ridiculously handsome model is dressed to the nines in a perfectly pressed navy blue suit and black bow tie complete with shiny black dress shoes. The statue's face bares a slight grin beneath a scruffy beard and mustache. All in all, the figure is debonair, dashing and Oscar red carpet-ready.