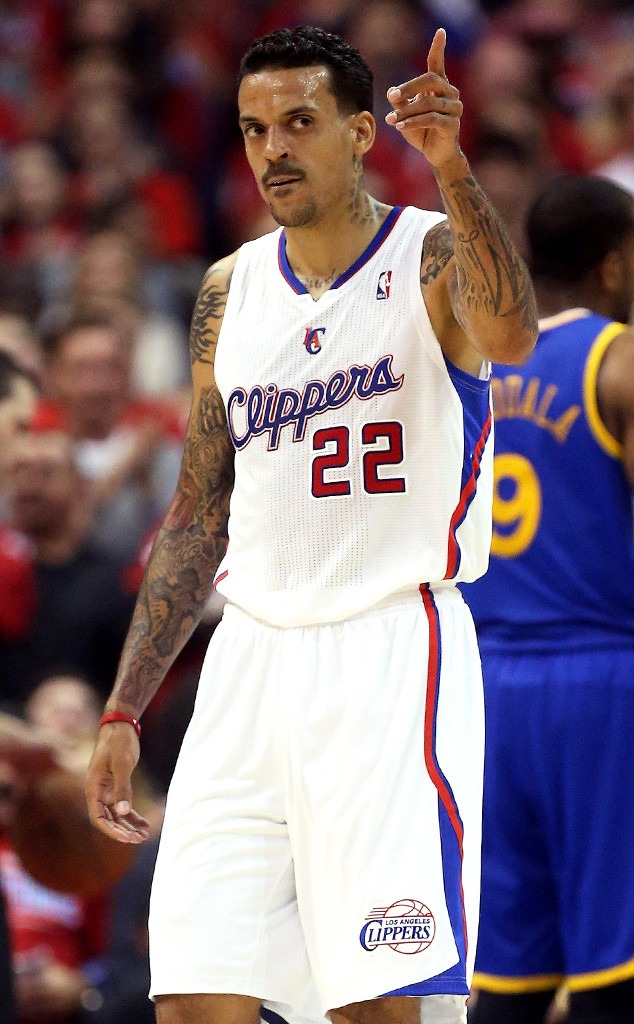 Stephen Dunn/Getty Images
Matt Barnes is going to use whatever resources he has right now, and that includes social media.
The Los Angeles Clippers player, who has over 200,000 followers on both Twitter and Instagram, took to the popular social media websites in hopes of finding the police's main suspect in the fatal stabbing of his aunt.
"This dude stabbed my auntie in the neck last week & left her for dead on the sidewalk, she ended up dying on the way to the hospital in the ambulance," Barnes alleged. "If you hv any info on his where abouts contact the #SacPD #SacramentoWeNeedYourHelp #RIPTang."
The photo accompanying his post shows two mugshots of an older man named Michael Williams, who "is still on the run" and is suspected to be in Sacramento.
According to The Sacramento Bee, Williams, 51, is the estranged husband of Barnes' aunt, Tanganyika Williams, a 48-year-old Sacramento resident who was fatally stabbed on Tuesday morning in the Meadowview area. Michael has been identified by Sacramento police as the suspect in her death.
Authorities described him as a transient, standing at 5 feet, 7 inches tall, weighing about 220 pounds, with brown eyes and brown hair that is a little longer than shown in photos.
Police spokeswoman Officer Michele Gigante said officers responded to a call from someone in the neighborhood saying a woman was on the ground and was yelling at about 7:50 a.m. this morning, according to the report. Officers found Williams with a stab wound in her upper body. She later died at an area hospital.
"My mom was a happy-go-lucky person who always liked to smile and have fun," said David Williams, the eldest of her four children. "She loved her children and her grandchildren."
Police ask anyone with information regarding the suspect to call Crime Alert at (916) 443-4357, or text a tip to 274637.
Read more here: http://www.sacbee.com/2014/07/09/6545300/meadowview-stabbing-victim-remembered.html#storylink=cpy

Read more here: http://www.sacbee.com/2014/07/09/6545300/meadowview-stabbing-victim-remembered.html#storylink=cpy

Read more here: http://www.sacbee.com/2014/07/09/6545300/meadowview-stabbing-victim-remembered.html#storylink=cpy

Read more here: http://www.sacbee.com/2014/07/09/6545300/meadowview-stabbing-victim-remembered.html#storylink=cpy

Read more here: http://www.sacbee.com/2014/07/09/6545300/meadowview-stabbing-victim-remembered.html#storylink=cpy