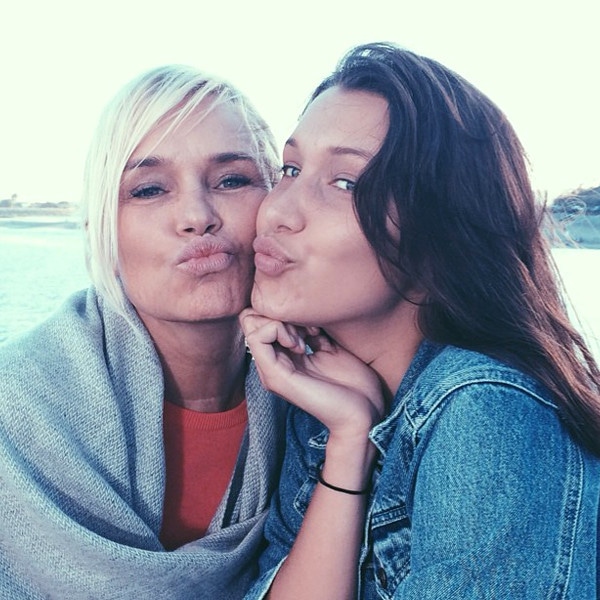 Instagram
Bella Hadid got herself into some trouble.
The 17-year-old daughter of Real Housewives of Beverly Hills star Yolanda Foster and ex-husband Mohamed Hadid was arrested by police early Tuesday morning for DUI, E! News confirms. The aspiring model was taken in after getting pulled over and given a breathalyzer test, where she allegedly blew a .14—almost double the limit. But regardless of what she blew, Hadid is underage and therefore isn't legally allowed to drink or drive with the slightest drop of alcohol in her system.
Hadid allegedly caught the police's attention when she was driving on Pacific Coast Highway at around 4 a.m. and reportedly flew past a stop sign, almost colliding with an L.A. County Sheriff's Dept. patrol car.
The sheriff's station tells E! News that Hadid, who is also the younger sister of model Gigi Hadid, was released today to her mom and famous stepdad David Foster.
Prior to her arrest, Bella posted a number of Vine videos, which she also shared on Twitter, of herself and a male friend (possibly boyfriend?) having a lunch date at SugarfIsh restaurant in Los Angeles. She also later retweeted, "I don't think my bed has ever felt this good in my entire life."
—Additional reporting by Ruth O'Neill