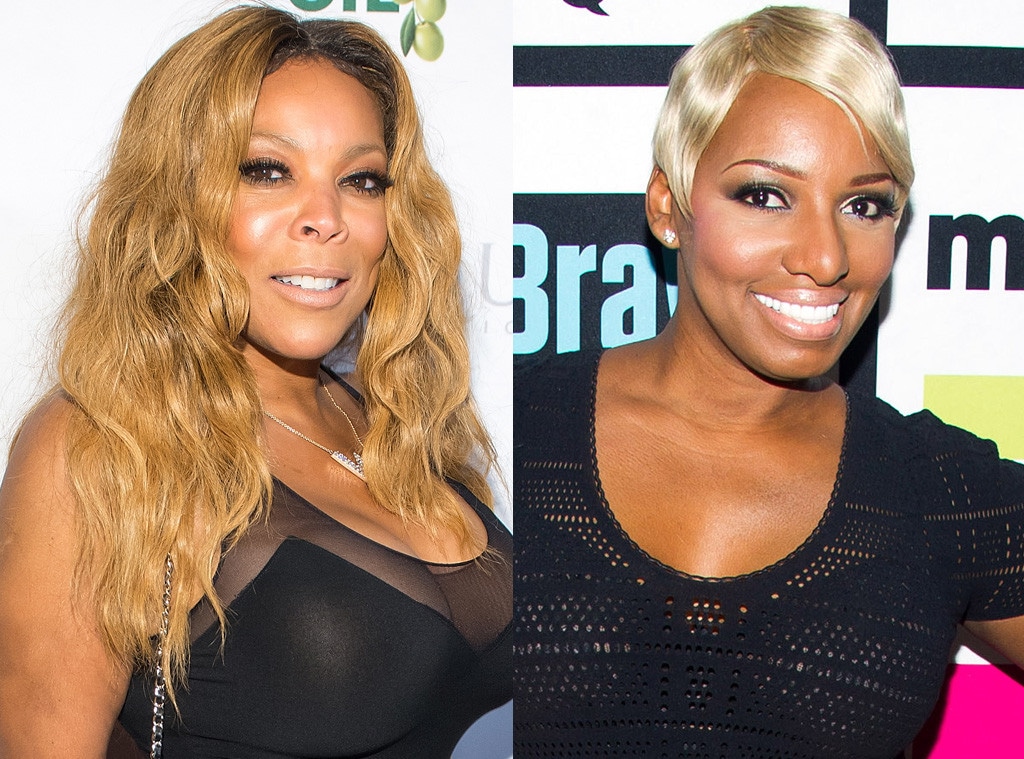 Getty Images
Well, this is one way to fire back at her haters. 
NeNe Leakes took to her personal blog on Tuesday to put Wendy Williams on blast after the talk show host slammed the Real Housewives of Atlanta star in one of her recent Hot Topics segements. 
Last week, Leakes Instagrammed a picture of an Hermes Birkin bag, which retail for as high as $150,000, with a number of her famous lines that she coined on the hit reality show painted on the front. 
And apparently, Williams wasn't having it, which left Leakes less than pleased. 
"Wendy I am sure people think that I've done something to you, maybe we had a beef or I slept with your man but none of that is true! I've actually only been nice to you!" the Bravo beauty began in a lengthy statement on her blog, which was accompanied by a pic of the purse in question. "I've actually only been nice to you! I gave you a beautiful black $3,200 Celine Phantom Bag to celebrate your 500th show but you haven't spoken of that! But what you have chosen to do is constantly speak negative of me and lie on me! What you need to do is stop spewing hate!" 
Leakes continued, slamming Williams for her lack of support. "I know you hate because I turned down the chance to come on your Talk Show and I am sure you're scared I will take your place (I know you have heard! Ummhmm wink wink) BE SCARED! I have a clothing line on HSN coming out in a few days and I know it must be hard for a black woman to support another black woman but you should try it sometime." 
The reality star concluded by defending her decision to paint the highly-coveted carry-all before she proudly declared that she now has multiple Birkin bags. 
"My Birkin is being turned into a work of art to raise money for a worthy charity, something you fail to mention on your show!" she wrote. "I don't have one Birkin I have five now run tell that WIG."
Williams has yet to respond to Leakes' critical remarks. Perhaps she'll use the post for fodder in her next Hot Topics segment?