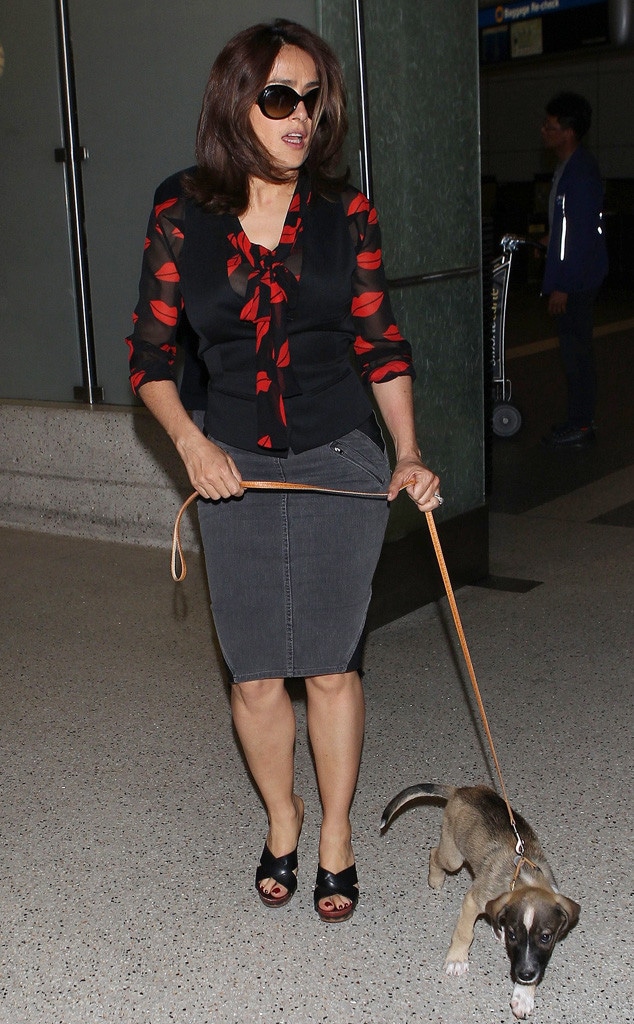 Splash News
Salma Hayek better steer clear from any schoolyards in this look. The How to Make Love Like an Englishman star could get some little boys in very big trouble.
We're not surprised that the perfectly curvy beauty is wearing such a steamy educator ensemble. She always manages to look like someone's day dream, whether it's a co-ed or a jealous co-star. What makes this specific look work? Three key factors.
1. That pencil skirt. It's called a pencil because of the straight shape, but it may as well be because every sexy teacher in history has worn the slim, hip-hugging style.
2. A buttoned-up blouse. It's about concealing not revealing cleavage. The hidden element keeps the classroom guessing.
3. Va-Va-Voom accessories. We're counting the sexy sandals, Hollywood shades and voluptuous hair in that set. 
Maybe Salma should teach an adjunct course in acting at a local college. We'll start the bets on how fast that class fills up at 30 seconds or less.
Tune-in to an all-new Fashion Police this Friday at 9/8c on E!