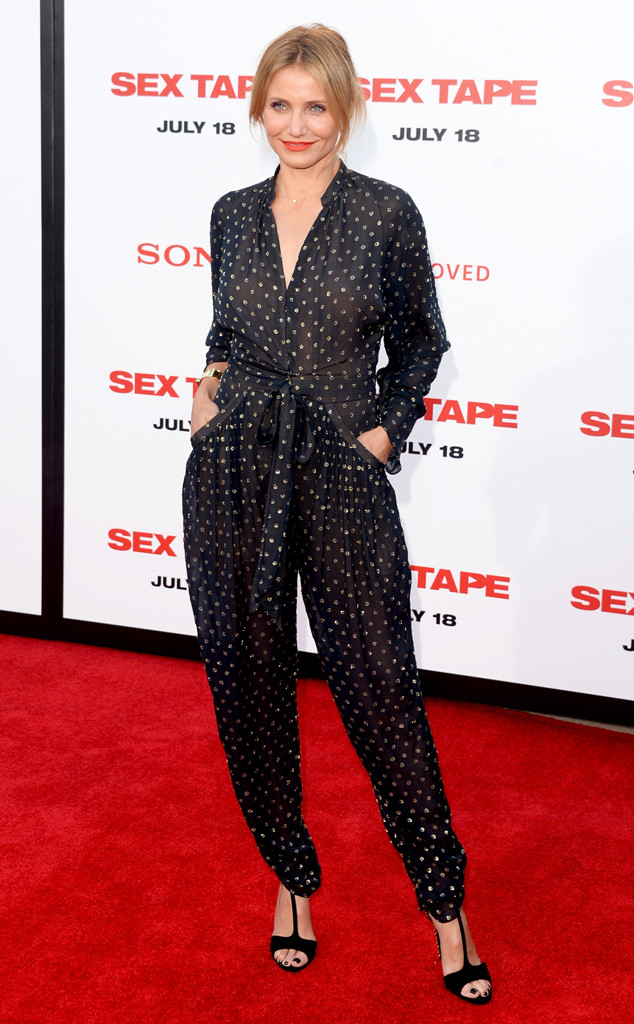 Jason Merritt/Getty Images
Reporters, take note: Don't mess with those close to Cameron Diaz.
The 41-year-old beauty phoned in to the Kyle and Jackie O radio show on Tuesday with her Sex Tape costar Jason Segel, although she choose to abruptly end the interview after host Kyle Sandilands took a jab at her bestie Drew Barrymore's past drug use before proceeding to bring up Diaz's boyfriend, Benji Madden.
Yeah, that happened.
The interview started off smoothly, with the two gushing over their kiddie costars in flick before Jackie O remarks that Giselle Eisenberg, the actress who plays Diaz's daughter in the comedy flick, reminds her of Drew Barrymore in the 1982 classic E.T.