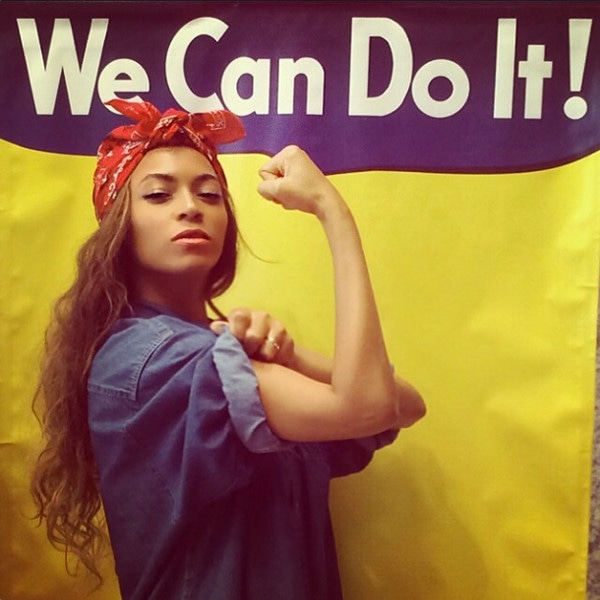 Instagram
Ladies, tell 'em!
Beyoncé is getting her feminist on in her latest Instagram snapshot.
The "Drunk in Love" singer posted a photo of herself dressed as Rosie the Riveter earlier this morning looking every bit the diva that she is.
Queen Bey rocked a red bandana and denim shirt in the pic, and flashed her bicep muscle in the cute pic.
The signature slogan, "We Can Do It!" was posted in the background and mimicked the famous World War II poster perfectly.
The songstress is currently traveling across the country with her husband Jay Z for their joint On the Road Tour.
The two most recently played a show in Bey's hometown of Houston, where they enjoyed a night at the roller rink with friends during their downtime.
E! News previously reported that the music power couple took their crew for a night of roller skating at Houston rink Fun Plex Entertainment, a spot that Bey used to frequent in her younger years.
"Beyonce spent her childhood here at the rink," a source tells E! News, who added that Hova and the entire On the Run crew was there (no Blue Ivy, though, since it was past her bedtime). "They had a lot of fun!"
The source added, "They ate, they danced, they skated."