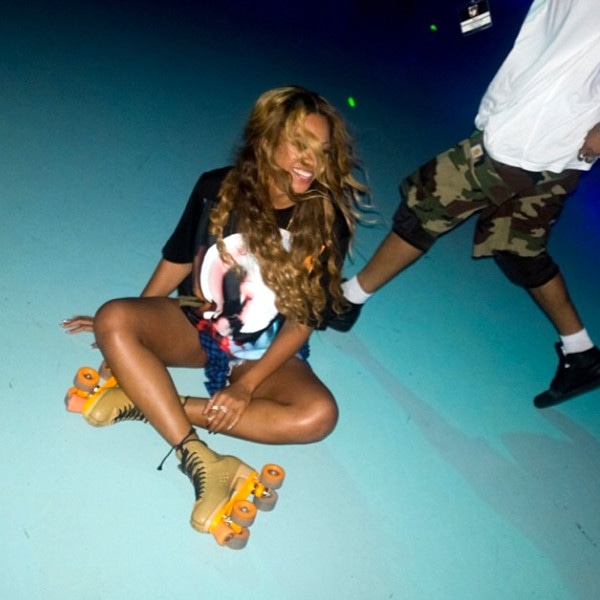 Instagram
Beyoncé and Jay Z wanted to have some fun over the weekend, so they headed to the skating rink!
After performing for thousands of fans in her hometown on Friday night, Bey and her man took their crew for a night of roller skating at Houston rink Fun Plex Entertainment, a spot the superstar singer used to frequent in her younger years.
"Beyonce spent her childhood here at the rink," a source tells E! News, who added that Hova and the entire On the Run crew was there (no Blue Ivy, though, since it was past her bedtime). "They had a lot of fun!"
Source continues to tell us, "They ate, they danced, they skated."
Sounds like the perfect outing, right?! Bey also posted a bunch of photos from the group's fun night on her Instagram, from pictures of the crew getting down to the music on the rink to adorable pics of Queen B with her skates laughing on the floor of the rink.
Currently, Jay, Bey and her sister Solange are in New Orleans, where the duo performed last night at the Mercedes-Benz Superdome. E! News learned that the trio ate at Kingfish restaurant tonight, a venue that we learn Solange is a big fan of.
The power couple won't be in Louisiana long, however. They're scheduled to continue their On the Run tour tomorrow in Dallas, Texas.
—Reporting by Lindsey Caldwell and Sara Kitnick