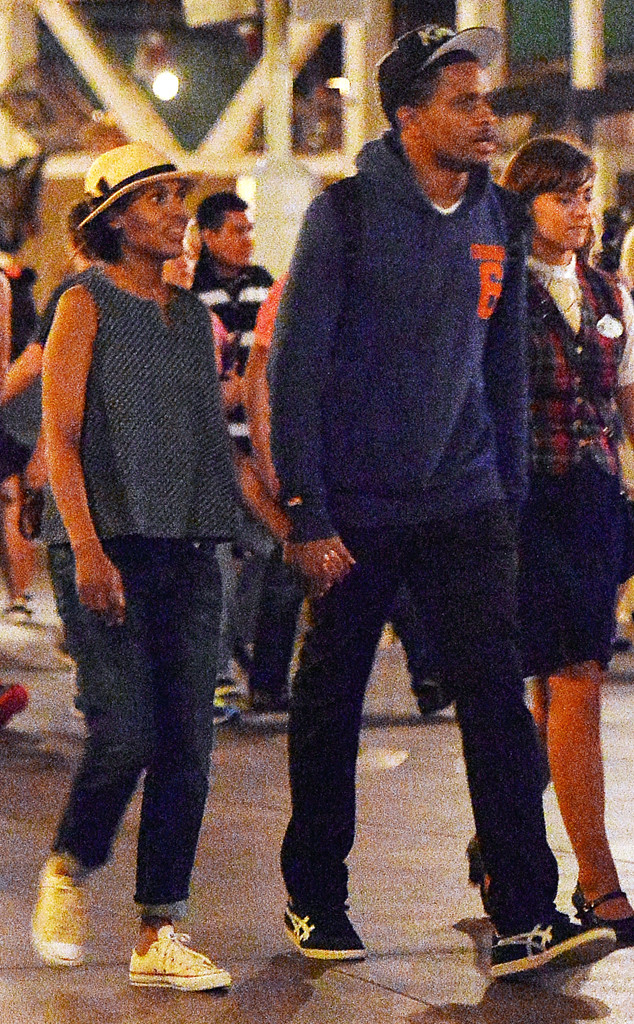 Sharpshooter Images/Splash
A place is only as happy as the company you bring with you to that place.
So "happiest place on Earth" it was for Kerry Washington, husband Nnamdi Asomugha and their baby girl, Isabelle, when they spent the afternoon and evening at Disneyland and Disney's California Adventure on Saturday.
The proud parents, their daughter, a nanny and a number of family members arrived at the Anaheim, Calif., theme park at around 4 p.m. and stayed until 10 p.m., crashing at the Grand Californian Hotel & Spa before making the drive back to L.A. in the morning.