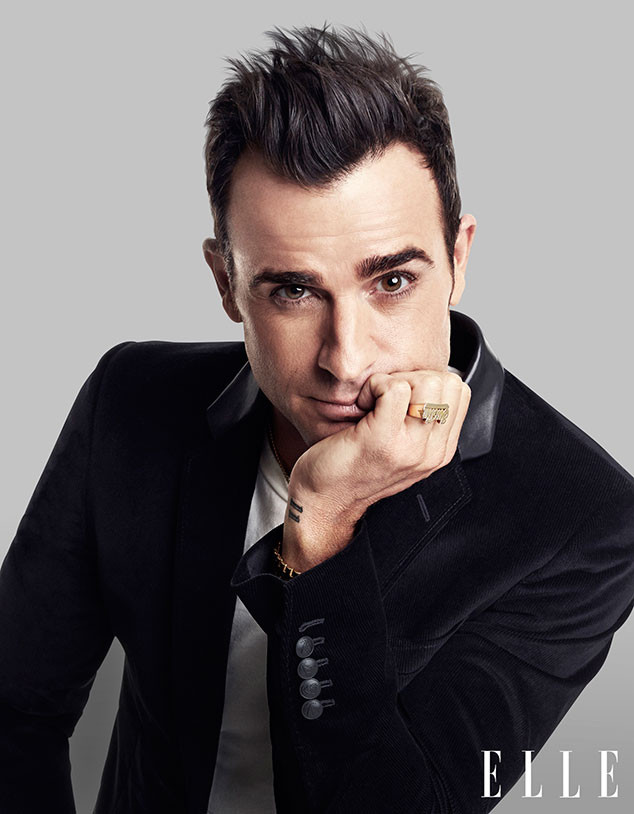 Doug Inglish for ELLE
Justin Theroux took a dramatic turn with The Leftovers, but he's still got a sense of humor.
These days, the 42-year-old TV star's ability to laugh is especially commendable, given that the tabloids frequently write about his two-year engagement to Jennifer Aniston as if it were a real-life soap opera.
"I can't get over how terrible the narrative is, just how poorly written it is," he says in Elle's August 2014 issue. "It's worse than a telenovela. It's so dramatic. Like, 'They're broken up, they're together, they're storming out, storming in, rushing out, rushing in.' They make every celebrity look like a schizophrenic."
From the moment he began dating his Wanderlust co-star, Theroux admits, "My life changed a lot. More people are like, 'Hey, man!' And I don't think that's from my role in John Adams. But it only changed as much as I engaged with it, and I learned very quickly: Don't ever engage with it. Just JKL. It was a learning curve, but it wasn't as traumatic as you might expect. It's just annoying. Occasionally you'll get a stewardess congratulating you, on, I don't know, whatever, some three-headed baby we just had."