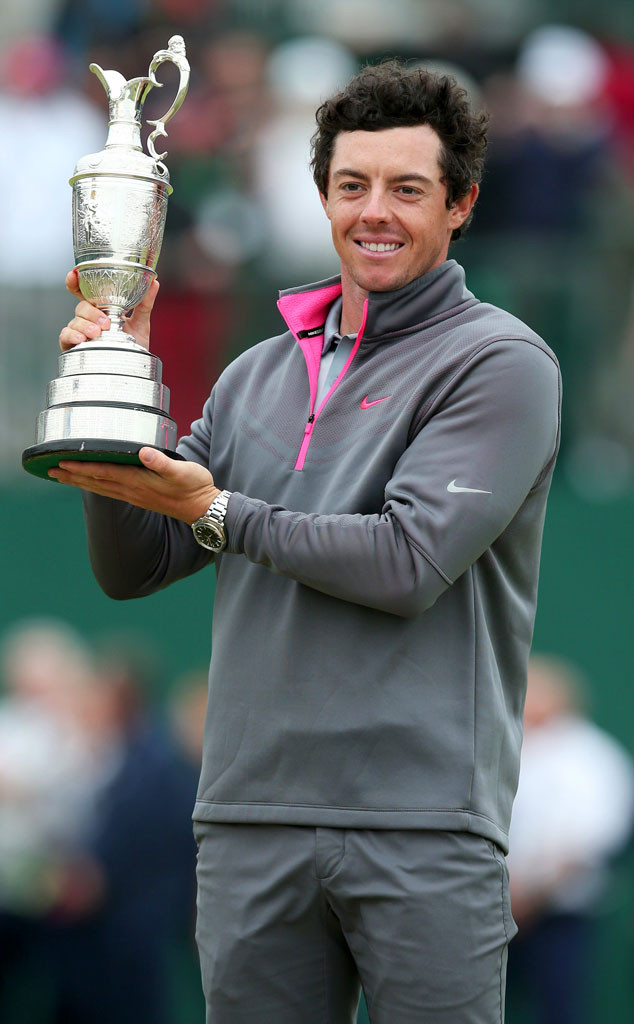 ANDREW YATES/AFP/Getty Images
Things are looking up for Rory McIlroy and Caroline Wozniacki!
Two months after the professional athletes ended their engagement, the exes emerged victorious in their respective sporting tournaments Sunday. McIlroy won his first British Open by breaking par in every round, finishing with a 17-under-par total of 271. "The Open is the one that we all want, the one we all strive for," Rory said in his postvictory remarks. "I'm happy I gave myself enough of a cushion today because there were a lot of guys coming at me, especially [Sergio García] and [Rickie Fowler]."
"I'm immensely proud of myself," said the professional golfer, who took home a whopping $1.6 million prize. "To sit here, 25 years of age, and win my third major championship and be three-quarters of the way to a career Grand Slam...yeah, I never dreamed of being at this point in my career so quickly."
McIlroy wasn't the only big winner, however. Ten years ago, his father bet that he'd win the British Open before he turned 26 years old. The odds were 500 to 1 that he would do it—and lo and behold, he did.