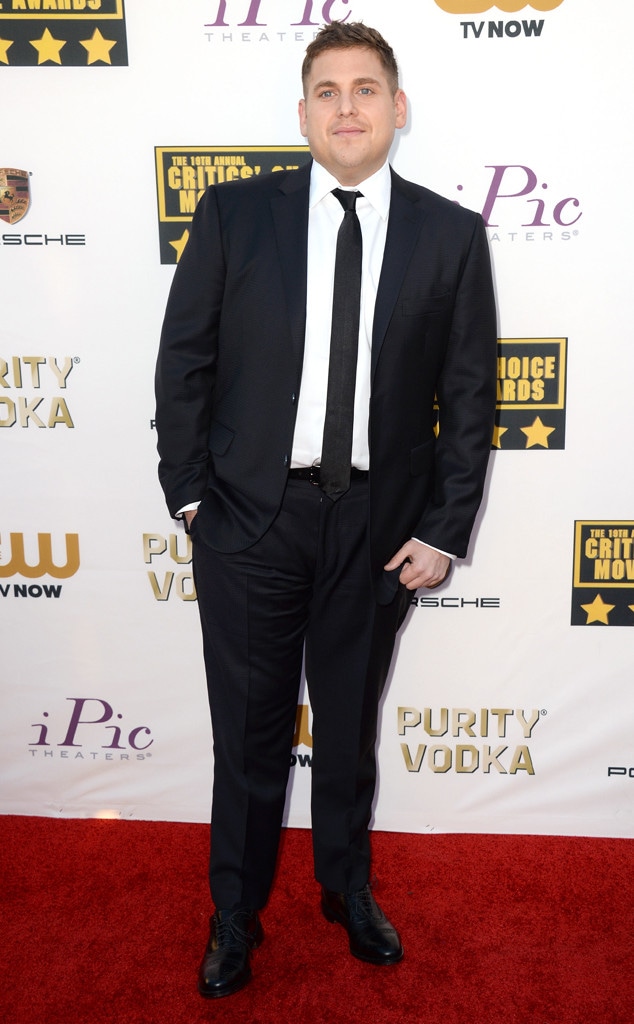 Jordan Strauss/Invision/AP
Jonah Hill brought on the laughs when he officiated Adam Levine and Behati Prinsloo's wedding at Flora Farms in Cabo San Lucas, Mexico.
While fulfilling his duties during the Saturday evening ceremony, a source tells E! News exclusively, "Jonah was hysterical. He was telling so many jokes, but then in the middle would be so sweet and sincere."
The 22 Jump Street star has known Levine for "such a long time," the source added, saying that Hill made sure to mention that the Maroon 5 frontman is a "wonderful guy and has so much to give."
"He also talked about how sweet Behati is and how perfect they are for one another," the source said. One of his jokes revolved around how he and Levine would always skateboard with Robert Downey Jr. and Stevie Nicks when they were kids. "He set up the joke perfectly. His timing was amazing," the source continued. "Everyone was giggling."
In addition to Hill's comedic wedding officiant role, Prinsloo's dad, who is a minister, also gave a blessing during the "loose, romantic and fun" ceremony.
Evan Agostini/Invision/AP
As the couple walked down the aisle, one of Levine's guitarists played for them. Before it was time to say "I do," the bride and groom read vows that they had written themselves.
Marchesa confirmed exclusively to E! News that Prinsloo's dress was a beautiful lace gown with spaghetti straps and silk tulle from knee to floor. She wore a long veil and changed for the reception into a "long, white sexy number."
Aside from Coco Rocha, the majority of the bridesmaids were Victoria Secret models and they wore white dresses. Meanwhile, the groomsmen sported black Hawaiian print shirts and black trousers. 
During the reception, Nicks played and Levine got on stage and sang with her. The blushing bride sang too, crooning "Bright Eyes" for him. When they first met, Prinsloo told him that it was a song she wanted to sing if ever she got married. "So it was kind of a bet between them," a source said. "He introduced her and she sang it. She had a beautiful voice."
Aquiles/Clasos/LatinContent/Getty Images
Guests at the reception indulged in an "amazing" selection of food. "It was all fresh, seared tuna, lovely salads, everything was organic and amazing," the source said, adding, "Drinks were flowing. There was every kind of mojito you can imagine." Jalapeño, cucumber, and carrot were among the flavors served.
Following their wedding festivities, the couple is set to travel to South Africa for their honeymoon.