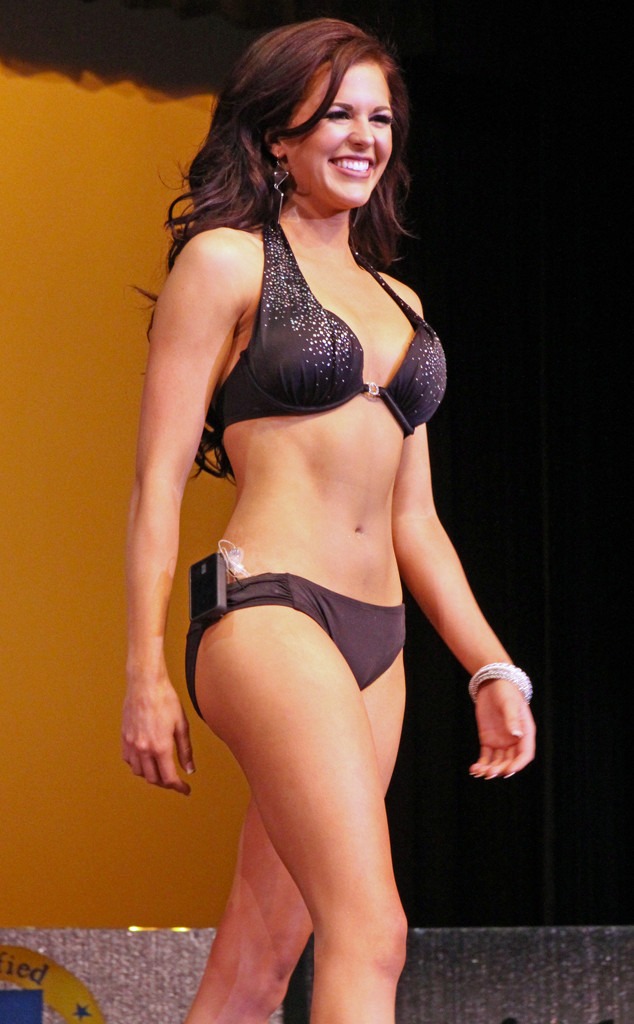 Susan Hessing Photography
While many contestants try to conceal certain things during a beauty pageant, Sierra Sandison put every part of herself out there—and it paid off.
The newly crowned Miss Idaho made headlines after wearing her insulin pump on stage during the bikini competition held last weekend. "The Director met with me to see what my community service platform to be," Sandison tells E! News.
"Since we were at lunch, I had to give myself a shot, and when she saw the shot, the director said, 'Oh my goodness you're a diabetic.' Then proceeded to tell me about Nicole Johnson, who was Miss America in 1999. She actually wore her insulin pump on stage. That gave me the confidence to get one, when I first heard about Nicole."
Sierra, who was diagnosed with Type 1 diabetes in 2012, added that "seeing [Johnson] on stage with the insulin pump, seeing that I could still be beautiful with the pump, and it didn't' make me less. She not only overcame it, but used it to serve others, really inspired me."
So the 20-year-old decided to do the same, and rocked an insulin pump during the already-controversial bikini portion of the competition. However, many weren't sure what was attached to the bottom of her two-piece.
"I knew the judges knew what it was, so I was hoping it wouldn't affect my score in any negative way," she said. "I did have friends in the audience who told me people were commenting, 'Did she bring her cellphone on stage?'"
Clearly, wearing the pump didn't hurt Sandison's score at all, but she did face some negativity from some. "I have gotten negative feedback, which has been really hurtful, but the positive feedback has been so overwhelming and SO appreciated. I didn't expect people to understand how scary it was. I didn't know how'd people would respond. I thought people would think it's not really a big deal, but it's been overwhelming to see such positive support, and all the #ShowMeYourPump photos and stories."
Sierra's bikini photo with her pump has gone viral on Twitter, generating thousands of retweets and favorites on the social media website, along with fellow diabetics sharing photos with their insulin pump.
"I think one of the biggest problems is the media gives us a one-dimensional look on beauty," she told us. "What I really want people to know is whatever our differences are, it does make you look beautiful. It makes you look unique, and should be celebrated, rather than thought of as a flaw."
 
"I don't think we can escape what the media describes as beauty, but I'd like to contribute to the diversity of beauty in the media."