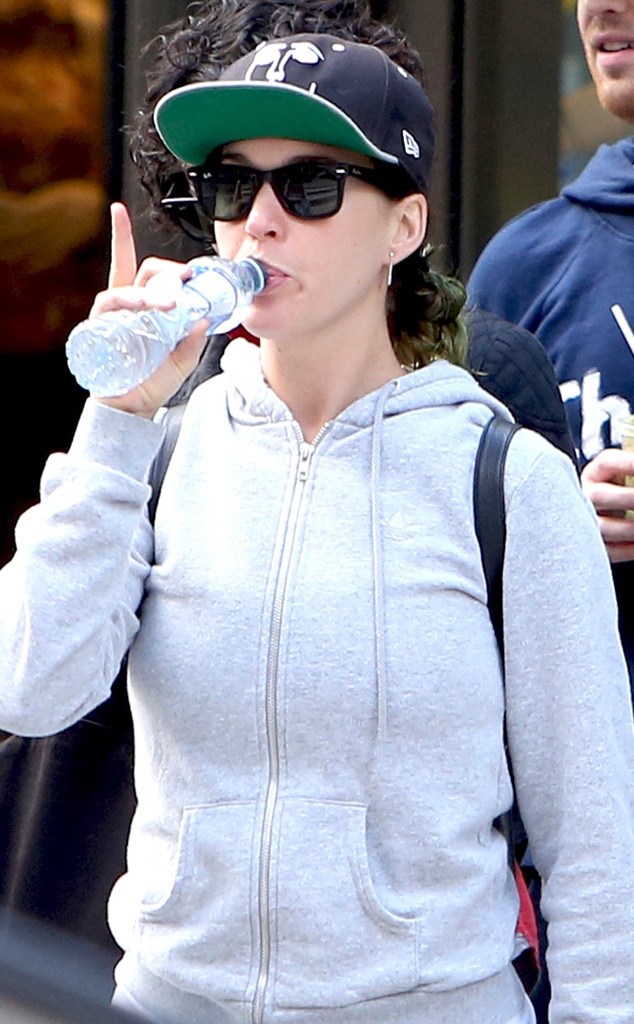 © O'Neill/Todd G, PacificCoastNews
Even undercover, Katy Perry can't escape the pesky paparazzi.
While out and about in Toronto yesterday, the 29-year-old singer, who tried to go undercover in an incognito outfit, gave the middle finger salute to photogs as they snapped her picture.
Dressed in a gray sweatshirt with her hair under a black baseball cap and dark sunglasses hiding her face, Perry slyly flipped the bird while taking a sip of water. The "Dark Horse" crooner, who's in town for her Prismatic world tour, was surrounded by friends during the daytime outing.
As for how she spent her Thursday day off, Perry and her pals went shopping. They stopped at Chanel and walked walked out with quite a few bags. The group also visited Holt Renfew and a novelty store.
Bird-flipping aside, Perry seems to be enjoying her time up north. She tweeted the other day, "Montreal, you will be hard to beat."
—Reporting by Michelle Falls