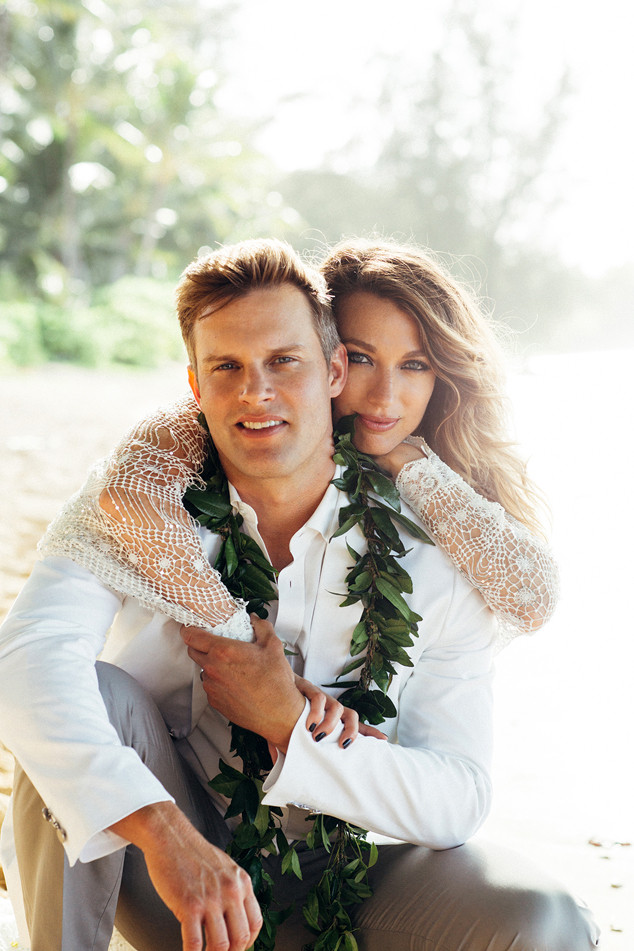 Romance has worked out so much better for Natalie Zea and Travis Schuldt in real life.
The longtime couple got married Wednesday in a super-intimate ceremony at a private residence in Hawaii—how fitting for two actors who met on the set of Passions!
Zea, who currently plays Claire, the traumatized wife of a serial killer on The Following, looked radiant in a white crochet gown by Israeli designer Inbal Dror. Schuldt, memorable as Elliot's jilted fiancé Keith on Scrubs, suited up in Theory for the occasion.