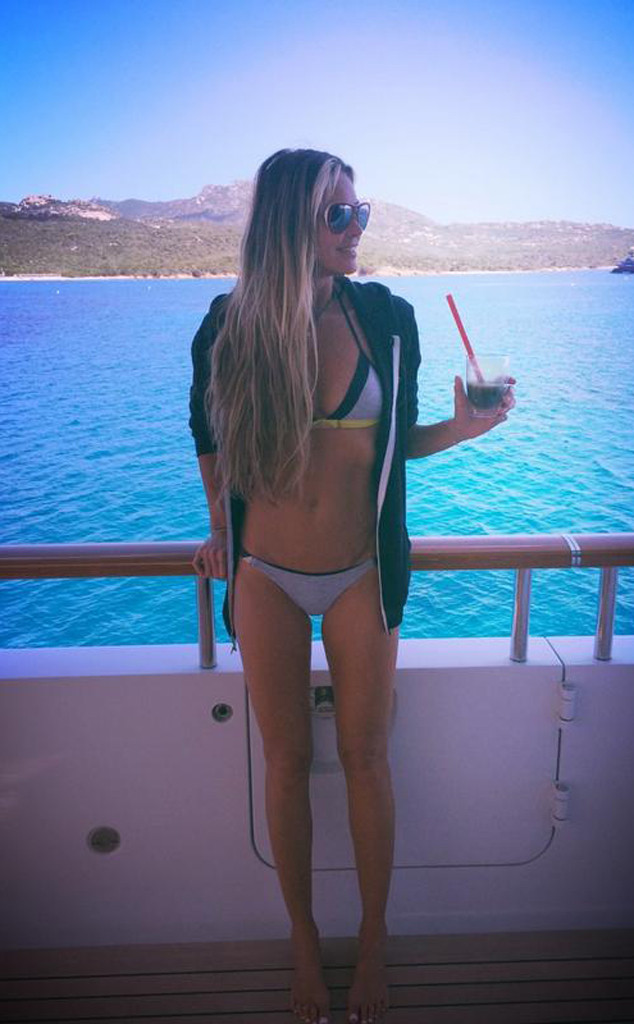 Twitter
...And this is why she continues to be known as The Body.
At age 50, Elle Macpherson can rock a bikini harder than many women half her age.
The Australian supermodel posted on her Twitter page on Tuesday, July 15, a photo of herself wearing a skimpy two-piece swimsuit, which shows off her flat stomach and toned legs, while holding what appears to be a green smoothie.
"Super greens... After super swim," she said.