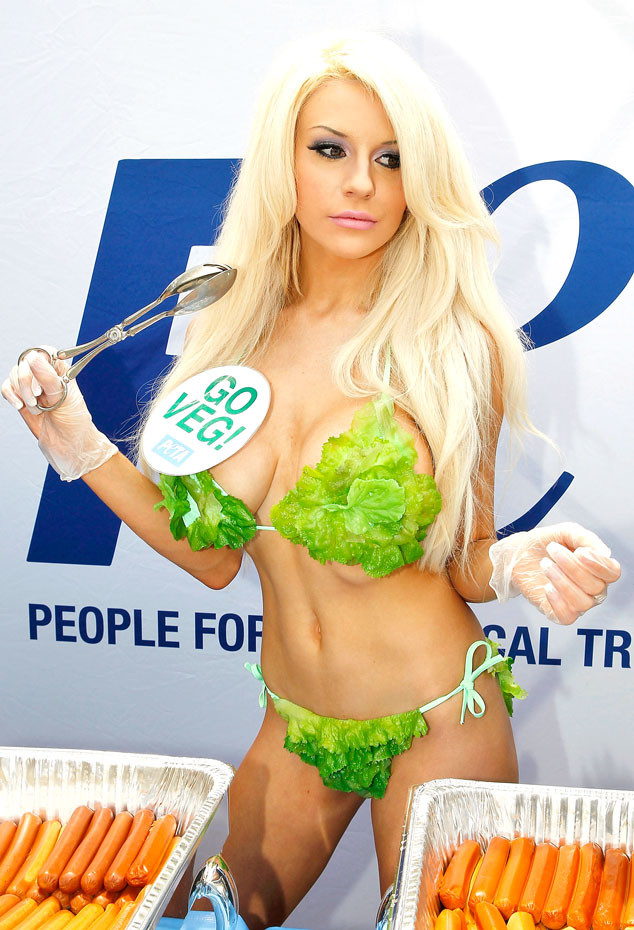 Paul Morigi/Getty Images
Oh hey, Courtney Stodden.
The 19-year-old blond beauty teamed up with PETA this week to protest the meat industry's annual Hot Dog Lunch on National Hot Dog Day.
Dressed in a barely there bikini made of green lettuce and a button that read "Go Veg!," Stodden, whose cleavage was almost busting out of her top, helped hand out free, delicious, heart-healthy veggie dogs at this year's Congressional Veggie Dog Giveaway outside Capitol Hill. And if PETA's setup didn't get people's attention, Stodden's nearly naked body sure did!