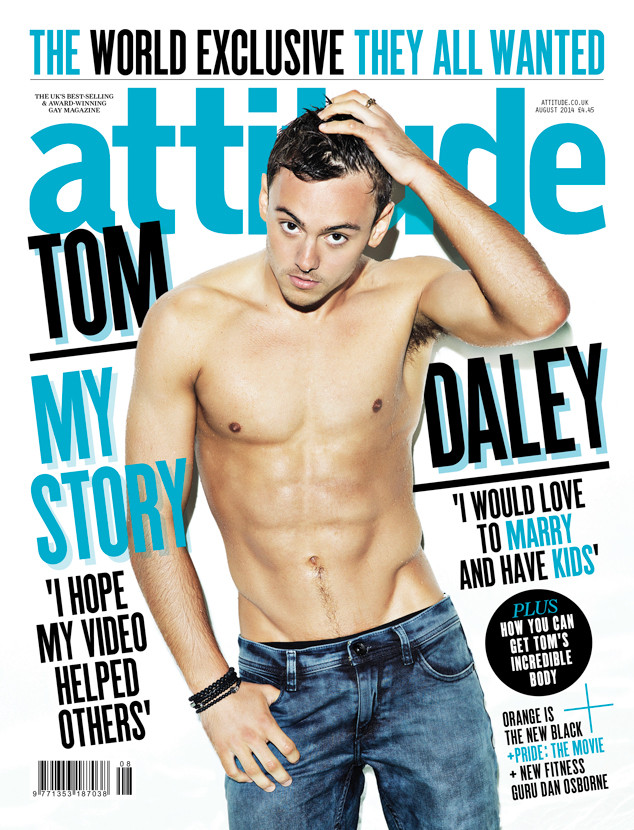 Courtesy Attitude
Damn you, Dustin Lance Black!
Not only did Tom Daley nab the latest cover of Attitude magazine, but the ridiculously hot Olympic diver also landed No. 1 on their Hot 100 list! Now let's count the reasons why his title as sexiest many alive is completely warranted.
In the hunky cover shot, Daley poses shirtless and soaking wet, wearing only drenched blue jeans. The 20-year-old sports star looks completely ripped while showing off his six-pack abs, rock-hard pecs and perfect arms. To top it all off, Daley flashes a seductive star into the camera with his dreamy eyes.