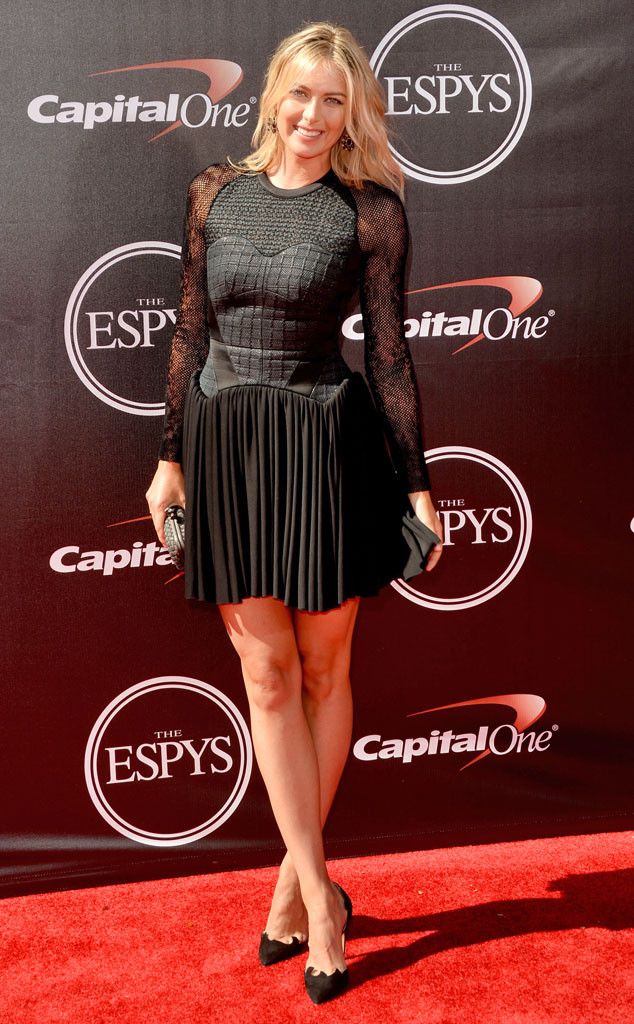 Jason Merritt/Getty Images
We know some people are calling Maria Sharapova's ESPY Awards dress "edgy" and "bold"—but we're just not buying it. We've seen the Russian beauty wear far more interesting ensembles with way sexier cuts. Plus, this Antonio Berardi dress may be nice for a fancy dinner, but it's just not enough for the biggest tennis star during the biggest night in sports.
What happened to the racy cutouts, metallic fabrics and plunging necklines this blonde beauty is known for? Did some prude publicist tell her to tone it down?