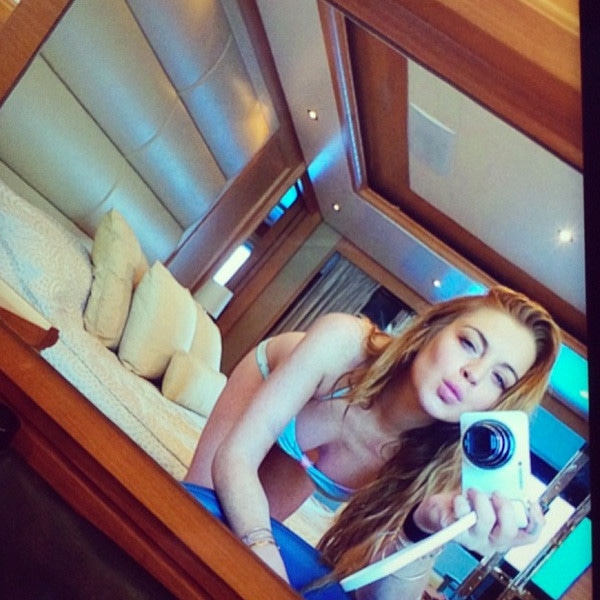 Instagram
Kiss, kiss!
Lindsay Lohan is certainly enjoying a little rest and relaxation in Italy! The bikini-clad actress shared a sexy selfie on board a seemingly luxurious boat, puckering up for the camera in a low-cut swimsuit.
"Sending love and kiss to all," she captioned the playful Instagram pic.
The Mean Girls star also shared several other photos on social media from her scenic vacation, including one with little sis Ali Lohan. "Sister trip only," she wrote alongside a cute snapshot of the pair.
The 28-year-old will begin a new chapter of her career when she makes her theatrical debut in David Mamet's Speed-the-Plow in London later this year.
It appears the famous redhead has already fallen in love with the British lifestyle. While rehearsing for the play, Lohan revealed to BBC News that she is considering moving across the pond permanently!
"I think I am making the move to come over here," she said. "I've noticed when I'm watching the news here and such, you guys have such a different outlook. In the U.S., starting at 5 p.m., it's TMZ and all of these shows that are just talking about people's personal lives that are in the industry."
"Here, I don't notice any of that. It's more news and politics and music," she continued. "It feels really good to be able to turn on the TV and not see everything be about gossip."