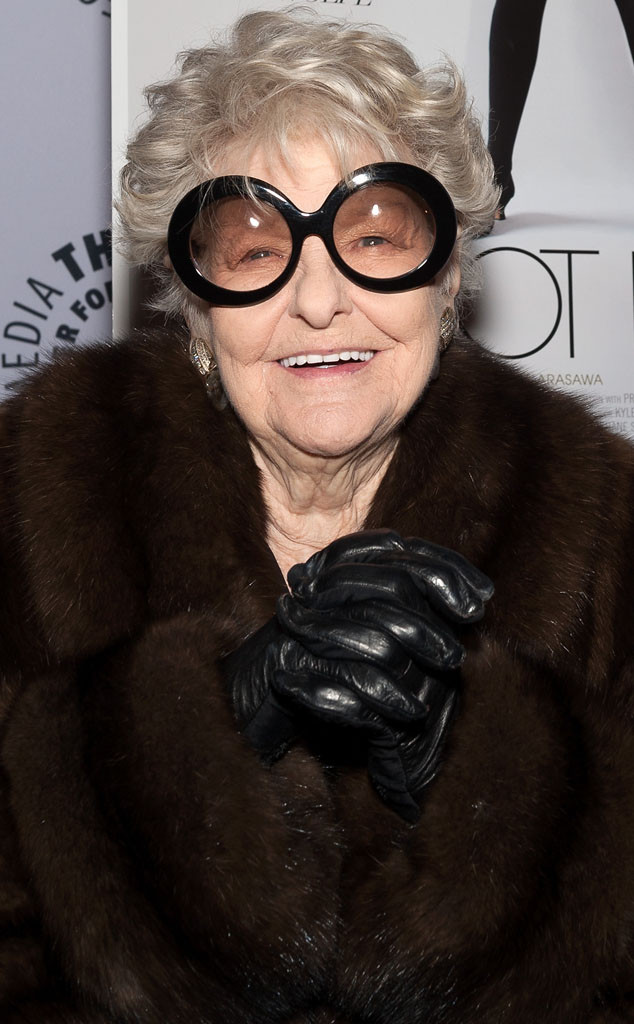 D Dipasupil/FilmMagic
Elaine Stritch has died at the age of 89. The Emmy and Tony winner passed away Thursday at her home in Birmingham, Mich.
"Elaine was truly one-of-a-kind," Stritch's agent Joel Dean tells E! News. "She was feisty, irascible and at the same time very vulnerable. After first meeting her she was very protective and hard to get to know but once I did she would be a friend forever. I learned not to be intimidated when she yelled at me which was very often."
Born in Detroit in 1925, Stritch got her start in show business on Broadway in the 1940s. She starred in over 40 Broadway productions, including Sail Away, Show Boat, Follies, The Full Monty and A Little Night Music. Her one-woman show Elaine Stritch at Liberty won the Tony Award for Best Special Theatrical Event.