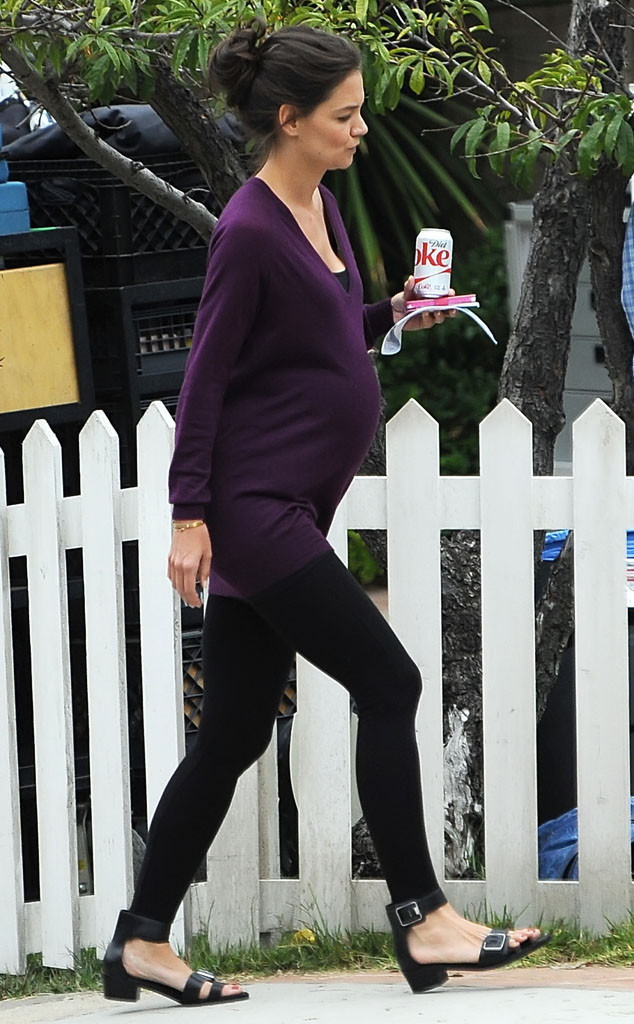 Cousart/JFXimages/WENN.com
Don't be fooled!
Katie Holmes isn't expecting, but she is sporting a fake baby bump on the set of her upcoming flick!
The actress was spotted wearing the prosthetic accessory while filming Woman in Gold in Los Angeles Wednesday.
Holmes was seen leaving her trailer wearing a fitted purple blouse, black leggings and gladiator sandals as she sipped on a Diet Coke.
Holmes next appears in The Giver, which was adapted from the popular young adult novel. "I loved the Lois Lowry book," she recently told Glamour magazine.
"There's this community that has decided to create a life that has no pain but also has no real joy. The director, Phil Noyce, created a society that's so 'ideal'—it's pretty sci-fi."