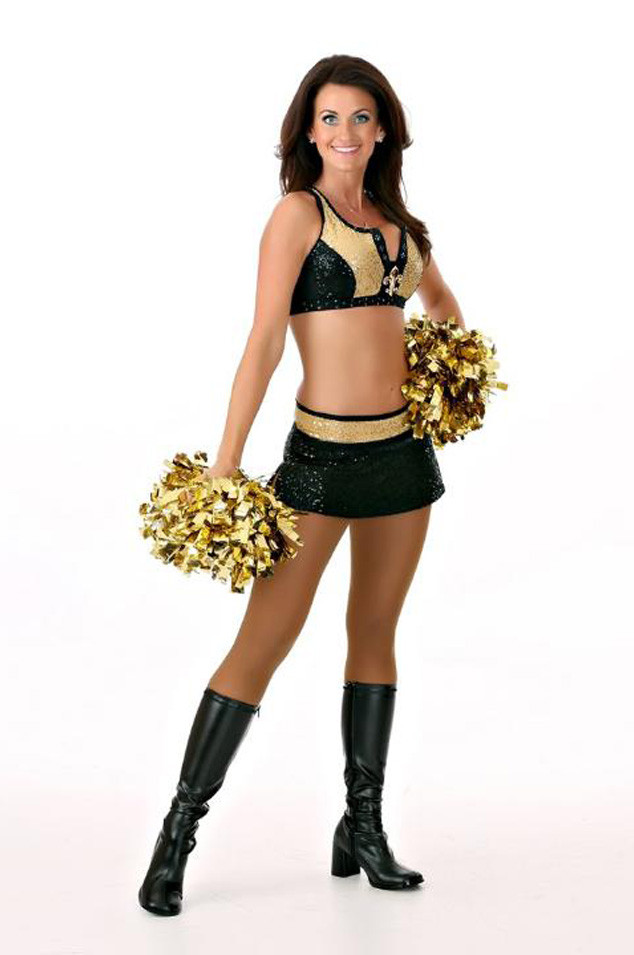 New Orleans Saints
If age is stopping you from accomplishing your dreams, then let Kriste Lewis be your inspiration.
The 40-year-old dance instructor hadn't shown off her cheerleading skills since high school, but she decided she wanted to go out and audition for the New Orleans Saintsations anyway, and it's a good thing she did.
"I wanted to set a goal for myself, and the audition was a specific date that required specific training, so my goal was just to make it to the audition," Lewis said, who lives with her husband and two sons in Mississippi, about 100 miles away from New Orleans. "Honestly, I really did not think I was going to make it."
Kriste thought wrong.